announcement
Posted Oct 9, 2018
Temple University's Board of Trustees on Tuesday voted to re-elect Chairman Patrick J. O'Connor to a final term ending July 31, 2019, as part of a planned departure after 10 years as board chair. Trustee Mitchell L. Morgan, who was named vice chair Tuesday, will assume the chairmanship Aug. 1 at the end of O'Connor's tenure as chair. O'Connor will continue as a trustee.

"Good governance calls for clear succession planning, and at the end of 10 years as chairman, I believe it is time to move to the next generation of leaders," O'Connor said. "During my decades of service to Temple, I have seen it transform into one of the nation's great urban universities while always honoring its mission of opening access to an affordable higher education. Temple is in many ways the lifeblood of our city, educating so many of its sons and daughters and improving lives every day. Serving Philadelphia's public university has been one of my greatest joys."

O'Connor joined Temple's board in 1971 as the youngest trustee in university history and served until 1984. He returned to the board when he was appointed by the speaker of the state House in 2001. He was elected board chair in July 2009, succeeding Daniel H. Polett, who had served as chair since September 2006 and who remains a trustee.

"Temple is profoundly grateful for the dedication and support of Patrick O'Connor and his wife, Marie. They are among the greatest champions this university has ever had. They wholeheartedly embrace Temple's mission," President Richard M. Englert said. "Under Chairman O'Connor's leadership, Temple is experiencing extraordinary growth and has dramatically elevated its national prominence. We are so fortunate he is Temple's chair. And next August, that legacy will be continued through the leadership of Mitch Morgan. All of our trustees deserve our thanks and praise."

Patrick J. O'Connor

Stunning transformations

One of 10 children, O'Connor earned his bachelor's degree magna cum laude from Kings College in 1964 and his law degree from Villanova in 1967. He joined the Cozen O'Connor law firm in 1973 and currently serves as vice chairman. He received an honorary degree from Temple in 2013.

As board chair, O'Connor has overseen a stunning transformation of Temple—an institution that has evolved from its commuter-school roots into a vibrant, residential campus that is home to a wide array of new or renovated facilities for teaching and learning, research, and athletics. Enrollment levels and the academic achievements of Temple students have shattered record after record. For the past two years, the student body has surpassed 40,000.

Philanthropy has experienced similar successes, this year hitting a record of nearly $98 million. Five years ago, that record was $65.8 million. Just this week, O'Connor helped welcome 18 new inductees, both individuals and organizations, into the Chairman's Circle, which recognizes donors who have given $1 million or more.

Temple also has attained the highest institutional classification for research activity, remained strong in diversity, and introduced marquee initiatives such as Fly in 4—to graduate more students in four years, thereby limiting debt—and the Temple Option, an admissions path that does not require standardized test scores.

A Temple Made story: Temple alum to chair of the Board of Trustees

One of the most striking physical changes at Temple has been the addition of the 27-story Mitchell and Hilarie Morgan Residence Hall and Dining Complex, which opened in 2013 and is named for Morgan and his wife.

Morgan earned a bachelor's degree in accounting from the Fox School of Business in 1976 and a law degree in 1980 from the James E. Beasley School of Law, where he took night courses. A member of Temple's Board of Trustees since 2002, Morgan chairs the board's facilities committee.

"As someone who worked my way through college in a shoe store and experienced firsthand the doors that a Temple education can open, I have a deep appreciation for this university and what it stands for," Morgan said. "I am excited to continue my service on the board and honored to succeed my dear friend and colleague Patrick O'Connor."

Morgan is the founder and chairman of Morgan Properties, one of the largest owners of multifamily apartment communities in the country. He started the company in 1985 and has served as its chairman since its inception. Morgan Properties is currently the 20th largest apartment owner in the country and is one of the fastest-growing real estate investment and management companies, with more than 1,000 employees.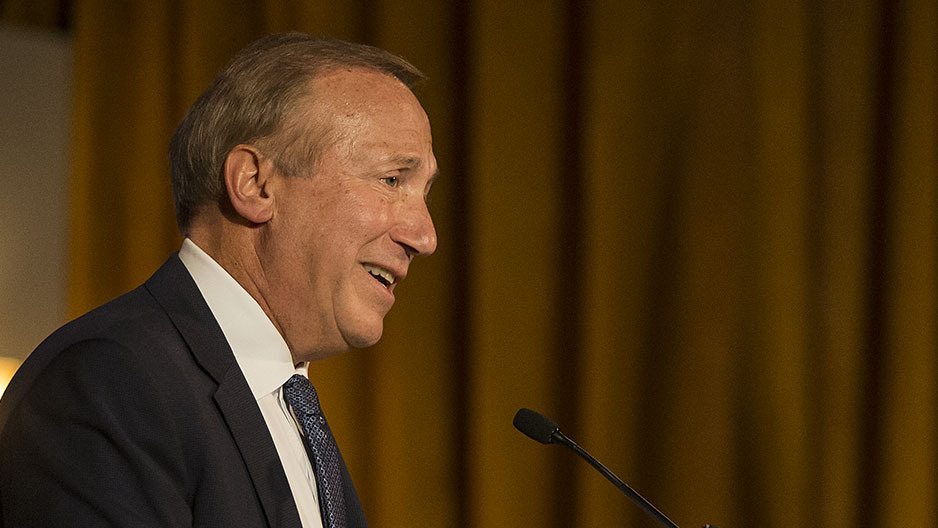 Mitchell L. Morgan