announcement
Posted Feb 7, 2011 -- webcomm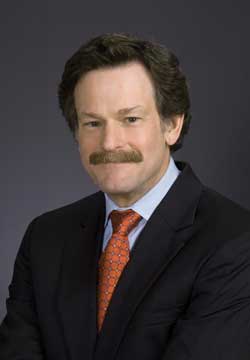 President Ann Weaver Hart on Monday announced the appointment of Larry R. Kaiser, M.D., as senior executive vice president for health sciences, dean of the Temple University School of Medicine and chief executive officer of the Temple University Health System. His appointment is effective no later than April 1, 2011.
Kaiser is currently president and Alkek-Williams Chair of The University of Texas Health Science Center at Houston (UTHealth), professor of surgery and a professor of cardiothoracic and vascular surgery. Prior to his appointment in Texas, Kaiser was the John Rhea Barton Professor and chair of the Department of Surgery, as well as the surgeon-in-chief of the University of Pennsylvania Health System.
"Dr. Kaiser brings a wealth of experience as a distinguished surgeon, faculty member and medical leader in Philadelphia and Houston," said Hart. "We look forward to working with him to assure a bright future for Temple Health through his leadership of the School of Medicine, the Temple University Health System and all aspects of the clinical, educational and research enterprise.
At Temple, Kaiser will be responsible for the overall strategic leadership and direction of the Temple University Health System and the operations of the university's School of Medicine as part of a unified and integrated organization with a shared vision and strategy.
"This is an important time in Temple's health care enterprise," said Patrick J. O'Connor, chair of the Temple University Board of Trustees. "The turnaround at the health system has begun, and a new era has started at the School of Medicine symbolized by its state-of-the-art building. Larry Kaiser's background and vision will be crucial as Temple's clinical enterprise maps out a plan for future success."
O'Connor's enthusiasm was echoed by Jane Scaccetti, chair of Temple University Health System and a Temple University trustee. "We are excited to have a talent such as Dr. Kaiser join us," she said. "As an administrator and physician, Larry is uniquely qualified to lead TUHS as it faces both great challenges and great opportunities. Our board is looking forward to a collaborative effort with Larry and his team."
In addition to duties previously part of the position, Kaiser also will be dean of the School of Medicine. "We are very proud of the achievements of the Temple School of Medicine over the last eight-and-a-half years and welcome Dr. Kaiser's leadership for our next phase of growth and success," said Dean John M. Daly, who announced in 2010 that he plans to leave the dean's post and return to the faculty later this year.
Kaiser will assume responsibility for a teaching, research and health care enterprise that employs 8,000 people, has approximately 920 hospital beds, and a clinical enterprise operation budget in excess of $1.2 billion.
"I am thrilled to be joining the Temple family and look forward to working with the leadership of both the university and the health system," said Kaiser. "With the advent of health care reform we will need to do more for less money and do it better. Our job is to position Temple to meet these challenges head on. I am extremely grateful to the Temple board of trustees, the health system board and President Ann Weaver Hart for giving me this opportunity."
Selected as the UTHealth president by The University of Texas System Board of Regents in April 2008, Kaiser assumed the presidency on August 1, 2008. At the center, Kaiser is responsible for six schools, a psychiatric hospital and two major institutes, totaling more than 4,500 faculty and staff, 3,800 students and 900 postgraduate trainees. The schools have 19 degree and certificate programs and an operating budget of more than $900 million. The 900-member physician practice has more than one million patient visits annually.
From 1991 to 2008, he held a succession of positions of increasing responsibility at the University of Pennsylvania, including as an associate professor of surgery, chief of general thoracic surgery, founder and director of the lung transplantation program and director of the Center for Lung Cancers and Related Disorders.
His research interests include lung cancer, malignant mesothelioma and mediastinal tumors.
Kaiser is the author or co-author of more than 13 books and 250 original papers. Philadelphia magazine named him both a "Top Doc" and a "World Class Doc" multiple times.
He has both his bachelor's and M.D. from Tulane University.