Anthropology grad's work reveals city's hidden Vietnamese culture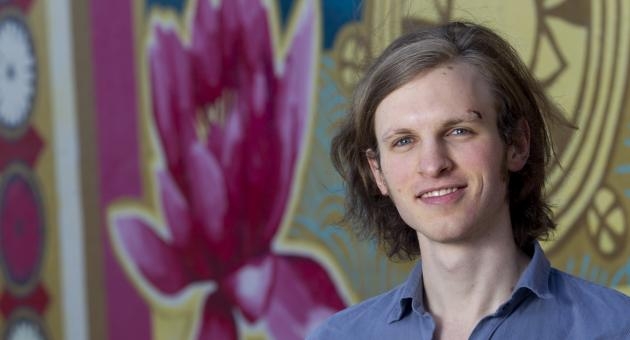 When Austin Argentieri entered Temple as a junior and declared anthropology as his major, he was unaware of what academic opportunities would be in store for him. But the Doylestown, Pa., native, who transferred to Temple from Vassar, became part of a unique collaborative research project to produce a visual ethnography of the Vietnamese community in Philadelphia.
Temple Times: Why Temple?
Austin Argentieri: I took a year off from Vassar after my sophomore year to pursue my interests in art and music, and when I went back I found I was too distracted by the insulated social scene and I was unsatisfied with my major — religion — because I really wanted to combine academics and art. Temple has one of the few visual anthropology undergrad offerings in the country, and has a long history of employing some of the leading figures in the discipline. At Temple, I was able to pursue my own fieldwork and to stretch the boundaries of art and anthropology.
TT: Can you describe your research project?
AA: As a research fellow for Temple's Center for the Study of Vietnamese Philosophy, Culture and Society and under the guidance of anthropology professor Jayasinhji Jhala, I helped to produce Between the Rivers, a documentary film which explores the artistic, religious and cultural contributions of Philadelphia's Vietnamese community to their adopted city. The film aired Friday nights in February on Philly Cam as well as at various venues within the Vietnamese community, including at a screening for the Temple Vietnamese Student Association. It is now being submitted to film festivals.
TT: How did the experience change you?
AA: My role in the project was to do background research and to identify and coordinate with the persons who would appear and participate in the film as well as to seek out a critical audience for the film. We visited community centers, Buddhist temples and martial arts studios. It was a powerful experience to engage in this way with a largely underrepresented — and, to many, invisible — group, and to help them represent themselves in film and bring attention to their contributions.
TT: What do you plan to do after graduation?
AA: I am looking to attend graduate school in either anthropology or philosophy.