News archives will bring Philadelphia history into focus at Temple
University now holds one of the most significant collections on the history of Philadelphia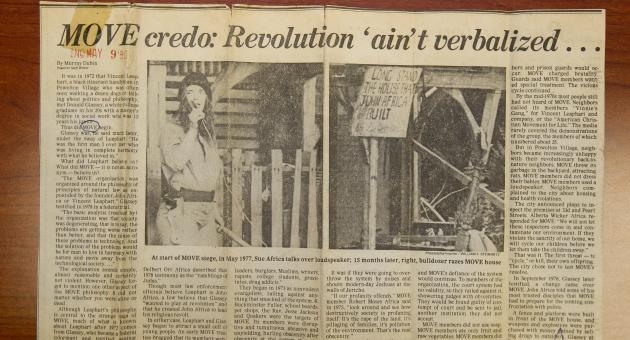 The history of 20th Century Philadelphia just came into sharper focus at Temple University. The university's Urban Archives, a collection that charts the social, cultural and political history of the city, is now home to the Philadelphia Inquirer and Daily News archives from 1900 to 2005.  
The archives–the equivalent of more than 675 file cabinets-worth of original clippings, photos and negatives–were transferred to Temple in June by Interstate General Media, the newspapers' parent company, as the organization moved from 400 North Broad Street to a new headquarters at 801 Market Street. Temple's Urban Archives, part of the Temple Librarys' Special Collections Research Center (SCRC), also house the Evening Bulletin, 6ABC, and KYW-TV archives, making it one of the most significant primary resources available on city and regional history.
"No other resource captures the living history of a city quite like its daily newspapers," said Richard Englert, acting president of Temple University. "With the addition of this collection, Temple's Urban Archives will be an unparalleled resource for scholars and all who wish to learn more about the history, character and values of this great city and the greater metropolitan area. We are enormously grateful to the Philadelphia Media Network for its confidence in Temple University as a repository of this magnificent collection."
The Inquirer and Daily News clippings and photos were meticulously indexed by both subject and person so that reporters could quickly access background on the stories they were covering. Researchers, in addition to the reporters, can now benefit from that same efficient filing at Temple's SCRC. 
"I'm glad that the archives are being preserved, and that we'll still be able to work with librarians to access them," said Valerie Russ, a reporter at the Daily News.  
Contrary to what many assume in today's digital world, everything is not online, which is why archives such as those donated to Temple are so valuable. Digitizing newspapers and photographs and making them searchable has not yet been perfected nor is it cost-effective.
"It's hard to grasp, but you can't access whatever you want online," said Margery Sly, director of the SCRC. "Primary source material such as the Inquirer and Daily News archives provides researchers with all of the news coverage on a particular subject. Along with the other resources we have, the Urban Archives are the most comprehensive means of getting all the core news coverage in one place."
Temple's Urban Archives document the social, economic, political, and physical development of the greater Philadelphia region throughout the 19th, 20th, and 21st centuries.  In addition to news archives, resources housed in the Urban Archives include a wide variety of records including those from prominent local businesses like the Pennsylvania Railroad Company; labor unions; and civic, religious, and community organizations — as well as oral history interviews with some of our most active citizens.
"The university very presciently decided to establish the Urban Archives in 1967 to document Philadelphia history and the urban experience," said Sly. "Preserving local news coverage is one of the major ways we have and will continue to do that."