Computer access is focus of 2013 MLK Day service activities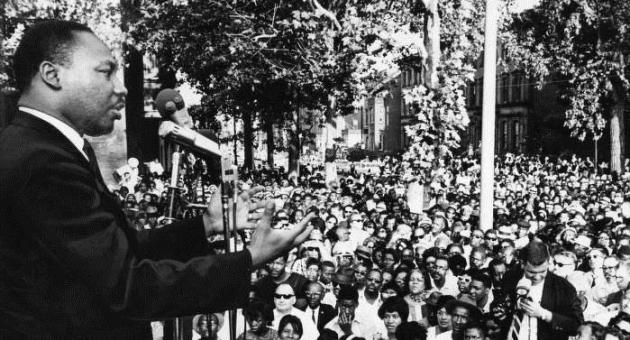 Although it's been nearly five decades since Martin Luther King Jr. delivered his renowned  "I have a dream" speech at the March on Washington for Jobs and Freedom, his words endure as a reminder of the imperative of equal access.
In today's digital society, access requires technology that could not have been imagined in 1963. According to a report by KEYSPOT, a federally funded initiative designed to broaden Internet access, training and technology, more than 40 percent of Philadelphians don't have the basic tools needed to compete in our computer-driven culture.
To help bridge that digital divide, Temple's Office of Community Relations has organized a signature event for the 18th Annual Greater Philadelphia Martin Luther King Day of Service. 
The Office of Community Relations and the Computer Recycling Center will deliver and set up 26 refurbished computers at the Bright Hope Baptist Church, east of Temple's campus at 1601 North 12th St. The computers will be made available to the church administration, as well as children participating in the church's afterschool and summer camp programs. 
The initiative is one of more than 1,500 community service projects throughout the region on Monday, Jan. 21, the King federal holiday. Members of the Temple community will join some 110,000 volunteers helping to organize projects, workshops and presentations around the city. In another KEYSPOT initiative, volunteers will distribute netbook computers, modems and digital literacy resources to more than 150 PHA residents as part of the city-wide effort.
Temple students, alumni and employees will also participate in a range of other service projects on and around the Main, Ambler and Health Sciences campuses and at the city's host site at nearby Girard College.
Students from the School of Education will kick off their service activities on Friday, when Development Associate Maggie Esteves joins a group of Temple students in leading a program on the history of Martin Luther King at KIPP Elementary Academy on Westmoreland Street.
Elementary students will decorate banners with peaceful slogans while second grade students discuss the importance of volunteerism and create their own personal community service pledges.
"We really want to engage the students at KIPP and make the conversation about Martin Luther King relevant as early as possible," said Esteves. "We'll talk a lot about what they can do to continue to uphold King's legacy and how they can work together to continue to push his ideas forward."
The national Martin Luther King Day of Service was created in 1994 through federal legislation co-authored by former Pennsylvania U.S. Senator Harris Wofford and Atlanta Congressman John Lewis, both veterans of the Civil Rights Movement.
Mel Dorn, a Freedom Fighter who demonstrated as part of protests to desegregate Girard College and worked closely with Cecil B. Moore and King, said the MLK Day of Service is an opportunity for everyone to participate in King's dream for a better America.
"It's not about numbers —  it's about what you feel when you're there. Everyone seems to have a feeling of hope and satisfaction of being around a group of people who care and want to help their neighbors," said Dorn. "It just shows how far we've come."