Play brings "A Fierce Kind of Love" to life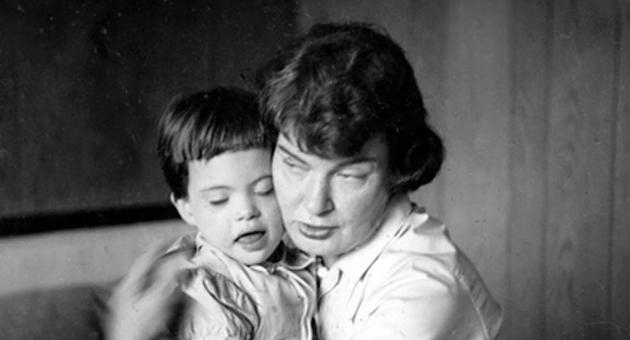 Courtesy Temple's Institute on Disabilities
It seems hard to believe today, but if you had a child with intellectual disabilities in the 1950s, you were strongly advised to place him or her in an institution. If you kept your child at home, you struggled alone for services and school choices. But a generation of parents, particularly mothers, demanded more for their children and themselves. A new play brings this history, the history of the intellectual disabilities rights movement, to life.
 "A Fierce Kind of Love" is a collaboration of Temple University's Institute on Disabilities, renowned director, David Bradley and playwright Suli Holum. On March 18 at Christ Church Neighborhood House in Philadelphia, the play will have its first public reading. The reading of the work-in-progress will feature five actors, two of whom have intellectual disabilities. Afterward, the cast, director, playwright and audience will have a chance to talk about the play and its ongoing development. The event will also stream live in Harrisburg and Pittsburgh.
The project, funded by a grant from the Heritage Philadelphia Program of the Pew Center for Arts & Heritage, grew out of Visionary Voices, the Institute's multimedia collection that documents the histories of the individuals who played a significant role in the intellectual disabilities movement in Pennsylvania.
"So much of what has happened in Pennsylvania has had national implications," said Celia Feinstein, co-director of the IOD. "For example, the Pennsylvania Association of Retarded Citizens (PARC) consent decree, which supported the right to public education for children with disabilities, led to Congressional passage of the federal Education for All Handicapped Children Act of 1975. Likewise, the 1977 federal court order that closed the state's Pennhurst Center for the Mentally Retarded, in Spring City, Pa., resulted in mirror-image lawsuits to close similar institutions in about 25 other states."
"Both the Visionary Voices project, and 'A Fierce Kind of Love' explore a part of Pennsylvania's history that has remained largely hidden," said Lisa Sonneborn, project coordinator and producer of Visionary Voices. "Through the public performance, we hope to bring these stories to the attention of new audiences. This is especially important today, as significant funding cuts now threaten to unravel decades of advocacy and advancement."
Visiting the Visionary Voices website can be a solitary experience, explains Sonneborn, whereas a public performance opens these stories up to a larger and hopefully more diverse community. She says that the institute has been very successful reaching the disability community, but less so those outside of it who aren't directly touched by intellectual disabilities. That's what they aim to achieve through the performance.
Director David Bradley, who also turns history into performance at the National Constitution Center, was instantly drawn to the project. 
"These parents became accidental activists," he said. "They loved their kids and wanted what was best and wanted more choices, and that was very powerful to me. I'm drawn to stories of ordinary people in extraordinary situations and how theater can amplify real life."
To create the play, Bradley and Holum drew from Visionary Voices and had listening days with people with intellectual disabilities, their parents and siblings and professionals in the field. Next they held workshops with actors, including actors with intellectual disabilities.
"We are exploring what it is to have a diverse cast tell these stories and how that in and of itself tells its own story," said Bradley.
As the play came to life, the title for it emerged with stunning clarity.
"What struck us is that these are powerful stories on how you love your child," said Bradley. "When the desire to love them and help them have the best life has a lot of challenges, we saw this as a fierce kind of love."