With course evaluation data now available to students, feedback comes full circle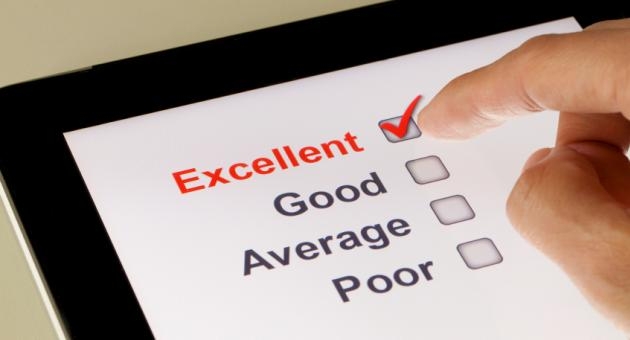 Students who complete all their online course evaluations this semester can look forward to a new benefit when it comes time to register for Spring 2014 classes.
A new feature will allow undergraduate and graduate students who have completed online student feedback forms for each of their classes to view selected results of course evaluations when they register for classes next fall.
Scores will be provided in four categories, including whether the instructor provides useful feedback about exams and projects, applies grading policies fairly, teaches the course well and whether students learned a great deal in the class. Answers to open-ended questions will not be included.
The ratings will be available for full and part-time Temple instructors, excluding teaching assistants, who taught course sections over the past two years.  
"This is a fair, reliable way to give students more detailed information about faculty and courses," said Dana Kerr, project manager in Temple's Office of Institutional Research and Assessment. "In addition, it allows students to use the information they collectively provide in a useful way."
The move to make evaluations available was championed by Temple Student Government, which passed a resolution in February calling for access to student course evaluations. The idea has proven popular with students overall — 92 percent of those who took the 2012 Temple University Student Questionnaire responded favorably when asked if they would view faculty evaluation data.
Staff in Temple's Provost's Office hope the new feature will help increase completion rates for electronic Student Feedback Forms (e-SFFs), which replaced paper course evaluation forms last year. While the fall 2012 return rate of 51 percent exceeded those at many comparable institutions, officials hope the rate will continue to grow.
Student evaluations and surveys provide valuable feedback to Temple instructors and play an important role in reappointment, merit, promotion and tenure considerations. In aggregate, the data are used to help assess teaching effectiveness across university departments, schools and colleges.
"Student feedback is an essential component of improving academics at Temple," said Peter Jones, senior vice provost for undergraduate studies. "The information our students provide helps us make important decision about how courses are taught across the university."
Students can access e-SFFs either via the TUPortal or directly at http://esff.temple.edu through Wednesday, May 8. Staff from the Office of Institutional Research and Assessment will guide students through process during promotional events held on April 29 and May 2 in the TECH Center.