President Theobald announces reinstatement of men's crew and women's rowing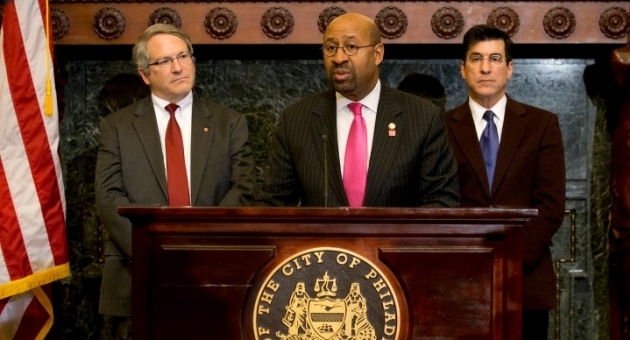 To the Temple community:
Today was eventful for Temple University Athletics, and I want to personally update you on what has transpired.
First, allow me to provide a little background. Since I announced our decision to right-size Temple's athletics program in December, I have received a great deal of feedback from interested parties. I want to take this opportunity to personally thank the coaches, parents, alumni and especially our student-athletes, who have offered their thoughts and suggestions.
Over the past several weeks, we have reviewed all the comments we have received, giving them full and detailed consideration. Though many of the proposed solutions address one aspect of our challenge, the recommendation in December was based on four factors: the current condition of facilities, Title IX imbalances, student-athlete welfare, and our commitment to operating cost-effective academic and athletic programs at Temple.
Our analysis clearly demonstrates that short-term solutions will not help us create a sustainable model for Temple University Athletics moving forward. Temple is not alone in recognizing that we do not have sufficient resources to equip, staff and provide a competitive experience for 24 varsity sports. Continuing this model is a disservice to our student-athletes.  
Today, I made my final recommendation on this matter to our Board of Trustees. I recommended that with two exceptions, the decision to reduce the number of intercollegiate varsity teams to a size more in line with our colleagues in the American Athletic Conference should stand. That would bring the number of intercollegiate sports at Temple from 24 to 19.
You will note that I said there were two exceptions. I also recommended to the Board of Trustees that men's crew and women's rowing be reinstated to their previous statuses. The trustees overwhelmingly voted in favor of that  recommendation.
Here is why I was able to recommend reinstating men's crew and women's rowing: The greatest issue facing those two teams was the lack of a cost-effective solution to provide an adequate home on the Schuylkill River. I am delighted to report that the city of Philadelphia, along with Trustee H.F. "Gerry" Lenfest, have come together to finance the renovation of the East Park Canoe House with no cost to the university. I want to thank the city and Trustee Lenfest for ensuring that Temple can once again have a home on the Schuylkill. Their actions made the difference for those two sports.
Let me leave you with a few final thoughts. The decision to reduce the number of Temple's varsity sports and bring us in line with other universities like us in the U.S. was not an easy one. It was done only after detailed analysis of what was needed to provide first-rate facilities, Title IX compliance, a strong financial future and the best possible care for our student-athletes. For the sake of Temple's student-athletes, we simply cannot ignore our past deficiencies in those areas.
Right-sizing our program allows us to fully fund all women's scholarships; fully fund NCAA-permitted coaching positions; and increase the number of team doctors, academic advisors and trainers. Our students deserve safe, clean and spacious facilities, including locker rooms, weights and equipment, and training facilities. Now, we can invest in vital services that enhance physical rehabilitation, improve strength and conditioning, and enhance nutrition and wellness programs.
Our future in varsity athletics lies with fewer, better-financed sports with first-rate facilities and enhanced support for student welfare. Though difficult, the decision to right-size our sports program will assure that Temple can achieve a stronger sports future on behalf of all its students.
I remain committed to doing what is best for Temple University. I am grateful to you for your continued dedication to this great institution.
Sincerely,
Neil D. Theobald