'Funeral for a Home' celebrates shared lifetimes in a neighborhood on the rise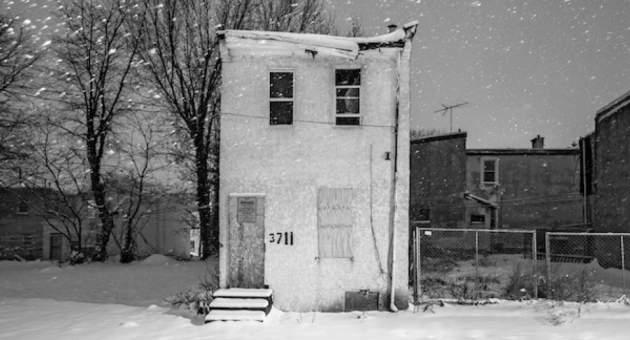 Each home has a story to tell. Notches marked into the frame of a door to record a child's growth, dents in a wall, fingerprints and other imperfections are all part of a larger narrative about family, community and neighborhood.
Temple Contemporary, the exhibitions and public programming department of Temple's Tyler School of Art, the Mantua Civic Association; DB4, a Mantua community organization; the H.U.B. Coalition; the People's Emergency Center; and other organizations are undertaking a yearlong project designed to honor the city's forgotten homes. Called "Funeral for a Home," this community history, art and engagement project will celebrate the life of a single Philadelphia rowhouse as it is razed.
In Philadelphia, one in every 10 homes is vacant. And according to the city's Department of Licenses and Inspections, more than 600 residences come down every year. In addition, this year witnessed the first rise in the city's population in 60 years, and yet it still has more houses than people to fill them.
"Blight is an increasing issue that needs to be addressed," said project historian and Temple graduate student Patrick Grossi. "This kind of project is part of a larger civic conversation. Industry tends to feed cities, but with the loss of industry and the dramatic loss of population around 1950, a lot of homes became vacant, fell into disrepair and eventually needed to be demolished."
The focus of "Funeral for a Home"  is 3711 Melon St. in the Mantua section of Philadelphia. Researchers found the first record on the house in 1925, but the design and infrastructure signal that it was built in the 1800s. It was owned and inhabited last by Leona Richardson and her son Roger. After Leona's death, the house went through a series of temporary renters before it fell into disrepair.
Just as one might interview a spectrum of relatives, acquaintances and colleagues to build an obituary of a loved one, a big part of "Funeral for a Home" has been the gathering of information from neighborhood residents, scholars, architects and urban historians to chart the issues of abandonment and preservation that challenge Philadelphia. A digital oral history documenting those reflections on the history and future of Mantua will be compiled and available through Temple University Libraries' Urban Archives.
The project will culminate May 31 with a customary funeral for the home that will include music, eulogies by neighbors and historians, a viewing and the final resting.
The public is invited to participate in the conversation by joining a series of events [see sidebar] and by uploading photographs of their own homes and neighborhoods at Funeral for a Home.
"Funeral for a Home" is supported by funding from the Pew Center for Arts & Heritage.