Temple to confer three honorary degrees at 2014 Commencement
Lewis Katz, Jill Scott and James West celebrated for their contributions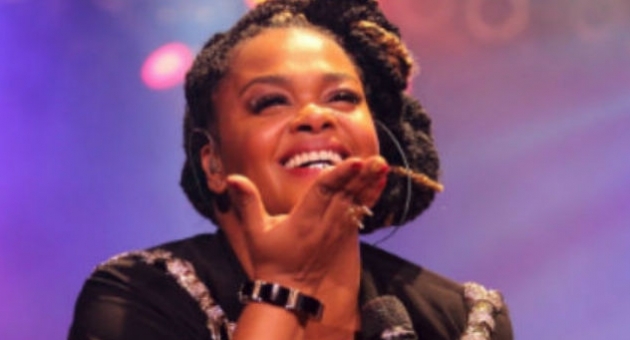 Everyday Lavan Photography
Three distinguished alumni—Lewis Katz, Jill Scott and James West—will be recognized for their outstanding achievements and service to the community during Temple University's 127th Commencement ceremony. The event takes place May 15 at 10 a.m. in the Liacouras Center on Temple's Main Campus in Philadelphia.
"We are extremely proud to honor these three prominent leaders whose values and achievements embody the mission and ideals of the university," said Temple University President Neil D. Theobald.
Temple boasts a rich tradition of conferring more than 850 honorary degrees throughout its history, to individuals who exemplify the highest-quality professional, intellectual, humanitarian or artistic achievement and leadership.
Lewis Katz, a successful entrepreneur, civic leader and philanthropist, and longtime member of the university's Board of Trustees, will receive a doctor of humane letters. Katz is co-owner of Philadelphia Media Network and former principal owner of the New Jersey Nets and Devils. He also helped build two Boys & Girls Clubs in his native Camden, N.J., that serve nearly 3,000 young people annually.
Award-winning singer-songwriter, actor and poet Jill Scott also will receive a doctor of humane letters. Currently a guest mentor on The Voice, Scott also appears in the upcoming James Brown biopic, Get on Up. She founded the Blues Babe Foundation to help students in underserved communities by providing programs that promote leadership and academic excellence. Scott attended Temple for three years and studied education.
A doctor of science degree will be presented to James West, an inventor and research scientist who holds more than 250 patents in sound amplification, recording and distribution. West is a research professor at Johns Hopkins University who enjoyed a pioneering 40-year career at Bell Laboratories after earning an associate's degree from Temple.
Lewis Katz: doctor of humane letters
After earning a BS in biology from Temple, Katz graduated first in his class from the Dickinson School of Law.
Katz's career spans the fields of law, investment banking and business. After serving as partner in the law firm of Katz, Ettin and Levine, he led a variety of enterprises including Kinney Parking Systems, the New Jersey Nets, the New Jersey Devils, Philadelphia Media Network and Interstate Outdoor Advertising.
Katz also is director of the Katz Foundation—which supports charitable, educational and medical causes—including an annual prize and endowed visiting professorship in cardiovascular research at Columbia University Medical School, where he also served on the Board of Visitors. Through a $15 million naming gift to the Dickinson School of Law at Pennsylvania State University, Katz helped fund a law school building. Most recently, he announced a $25 million gift to Temple—the single-largest gift in university history and a part of a long legacy of generosity to Temple, which he credits for opening doors of opportunity. Katz also has served on the boards of the Boys & Girls Clubs of America and the National Basketball Association.
Jill Scott: doctor of humane letters
A native of North Philadelphia, Scott launched her career with a role in the cast of a Canadian production of Rent. In 2000, she released her multiplatinum-selling album, Who is Jill Scott? Words & Sounds, Vol. I, and has produced three more albums since then.
She made her cinematic debut in the 2007 films Hounddog and Why Did I Get Married? and later played the lead role in the BBC/HBO series The No. 1 Ladies' Detective Agency. Among her accolades are 13 Grammy nominations and three awards, three Soul Train awards, the 2001 Lady of Soul "Entertainer of the Year" Award, and the NAACP Image Award as "Outstanding Actress in a Television Movie, Miniseries or Dramatic Special."
Staying true to her Philadelphia roots, Scott founded the Blues Babe Foundation—named after her grandmother—to help underserved students in the Delaware Valley achieve their postsecondary educational goals through financial assistance and mentorship.
James Edward Maceo West: doctor of science
A summer internship in Bell Laboratories' Acoustics Research department led to a fruitful 40-year career for James West. During his tenure, he was named a Bell Laboratories Fellow and helped develop a highly sensitive, inexpensive microphone. In fact, nearly every device that amplifies sound—including baby monitors, hearing aids, video cameras and telephones—is possible because of West's extensive contributions to the field of acoustics. He holds more than 250 patents for various microphones and techniques for making polymer electrets and transducers.
West's many awards and honors include the National Medal of Technology and Innovation, the highest honor bestowed to an inventor in the U.S.; the Acoustical Society of America's Gold Medal; the Industrial Research Institute's Achievement Award; and 1995 "Inventor of the Year" from the state of New Jersey. He has been inducted into the Inventor Hall of Fame and, along with Gerhard Sessler, received the Franklin Institute's Benjamin Franklin Medal in Electrical Engineering. West has received several honorary degrees, including one from the University of Pennsylvania.
Throughout his career, he has staunchly advocated for diversity in the fields of science, technology, engineering and math. During his tenure at Bell Laboratories, he co-founded the Association of Black Laboratory Employees.
After retiring from Bell, West joined the faculty of Johns Hopkins University, where he is a research professor of electrical and computer engineering.