Temple awarded $1.235 million grant for watershed restoration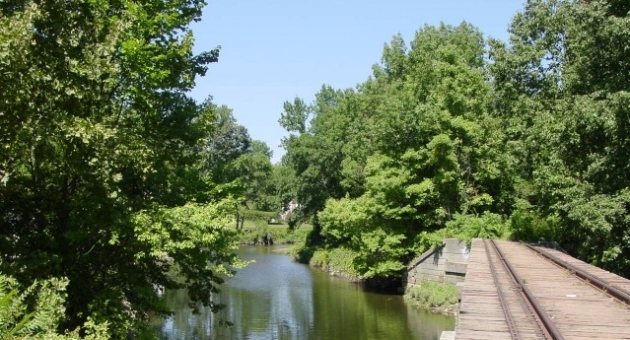 The Center for Sustainable Communities at Temple University has been awarded a $1.235 million grant from the William Penn Foundation to provide oversight, expertise and support for dozens of restoration projects in five watersheds in the Philadelphia region.
"Nearly all stream segments in these watersheds have been designated as impaired by the Pennsylvania Department of Environmental Protection—primarily due to stormwater runoff, but also due to siltation or nutrients," said Jeffrey Featherstone, CLA '99, director of the Center for Sustainable Communities and professor of community and regional planning at Temple.
The grant is a part of a $35 million, multiyear initiative by the William Penn Foundation to protect and restore critical sources of drinking water for 15 million people, many in major cities including Philadelphia; New York City; Camden, N.J.; and Wilmington, Del.
"This funding will allow the center to model, monitor, assess and oversee projects undertaken by area municipalities and watershed organizations with the ultimate goal of protecting and improving the water quality and ecological conditions of the streams in these watersheds."
The center will focus on the Upstream Suburban Philadelphia Cluster of watersheds—an area known as one of the most complex watershed regions in the Delaware River Basin, due to its dense population and high degree of concentrated urban development with impervious surface cover. Paved, impenetrable surfaces, such as parking lots and and asphalt roadways, reduce the ability of rainwater to infiltrate the soil and lead to water runoff, which can pollute streams and rivers.
The cluster includes the Cobbs Creek Watershed, where urbanization has converted the majority of the landscape to impervious surfaces; the Pennypack Creek Watershed, where stormwater runoff is a primary concern; the Poquessing Creek Watershed, which suffers from large volumes of urban stormwater flows; the Tookany/Tacony-Frankford Watershed, which is impaired heavily by habitat modification and siltation (sediment that kills fish and wildlife and chokes streams); and the Wissahickon Creek Watershed, which is affected greatly by extensive urbanization.
"Funded by a $75,000 grant from the foundation and working in partnership with several watershed and nonprofit organizations over the past year, we have examined hundreds of potential projects within the watersheds," Featherstone said. "We prioritized problem areas and developed an implementation plan. Now, the idea is to start at the headwaters and work our way downstream toward Philadelphia."
Proposed projects include creating infiltration systems for parking lots, restoring buffers for eroded stream banks, improving stormwater-runoff management, restoring stream channels and upgrading existing stormwater-management facilities. Those efforts will extend across disciplines at Temple, and include community and regional planning, civil and environmental engineering, and earth and environmental sciences.