Thu Ngan Han: Plotting the future
Degree: BS, landscape architecture, School of Environmental Design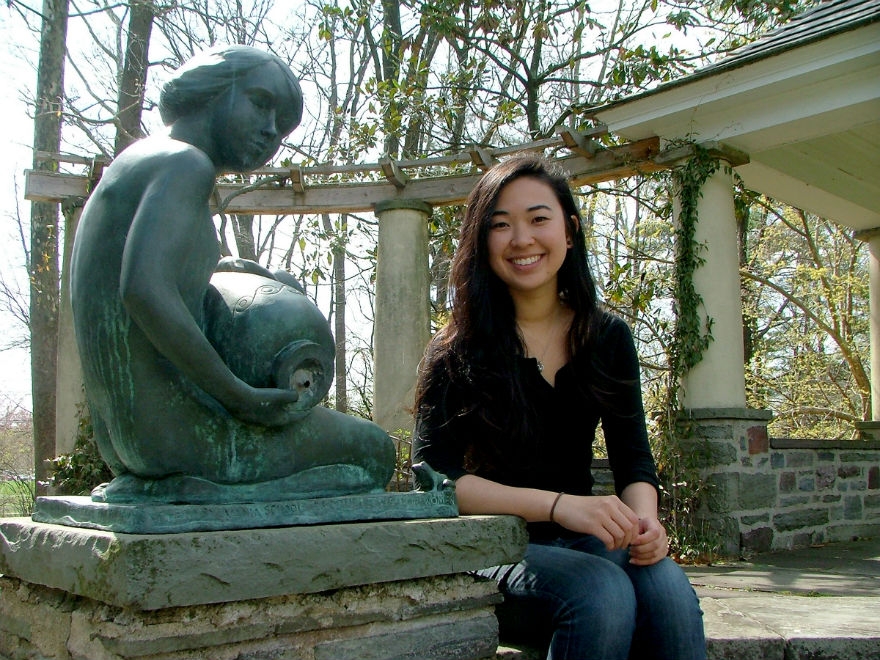 There is a garden in the Lawncrest section of Philadelphia that did not exist two years ago.
The 25-plot community garden required buy-in from the neighborhood, city officials and a variety of city groups, but with Thu Ngan Han leading the charge, fresh vegetables will soon be popping up as the garden's second growing season gets under way.
"In Temple's Landscape Architecture program, we are given the opportunity to work on a lot of urban community-based projects, in addition to being given a solid background in plants and ecology," Han said.
Last year, she decided to implement a project in her own neighborhood to create a community garden. "It helped immensely that I could speak about the horticultural aspects of a project like this and explain the benefits to my neighbors, who really embraced the idea," she said.
Her next stop was City Hall, and her timing could not have been better. The city's Office of the Managing Director had recently kicked off the PhillyRising Collaborative, designed to help rebuild the city's communities.
She set her sights on a city park. Because it was city property, she needed city permission. and the support of the nearby library, recreation center and firehouse. "All the city groups ended up supporting the idea; the recreation center and the library now have plots of their own!" Han said. She also partnered with TreePhilly (a Philadelphia Parks and Recreation program), which donated several shade trees.
Now, for just $10 a season, families and community organizations can have their own garden plots to tend to and fresh produce to enjoy all season, she said.
"I love being out in the garden on my own," she said. "Kids will come over and ask what I'm doing, and I'll talk to them about what I decided to grow. My goal is to start a summer education program in cooperation with the recreation center and the library to get the neighborhood kids fully involved in a hands-on learning experience."
While at Temple, Han has taken every opportunity to expand her own educational experiences. Currently, she is completing an urban design studio project focusing on mixed uses for a trail system along the Schuylkill River. Han also was an Honors student and a Diamond Peer Teacher who studied in Rome in 2013.
Outside the classroom, She was president of the Landscape Architecture and Horticulture Association, and a member of both the Sigma Lambda Alpha National Honors Society and the student chapter of the American Society of Landscape Architects.

After graduation, she plans to continue to focus her talents on improving urban environments.
"I'm particularly interested in strengthening urban communities," Han said. "Where someone might see a degraded landscape, I see potential. I want to work with communities to reclaim the landscape."