Temple summit addresses prescription drug abuse on college campuses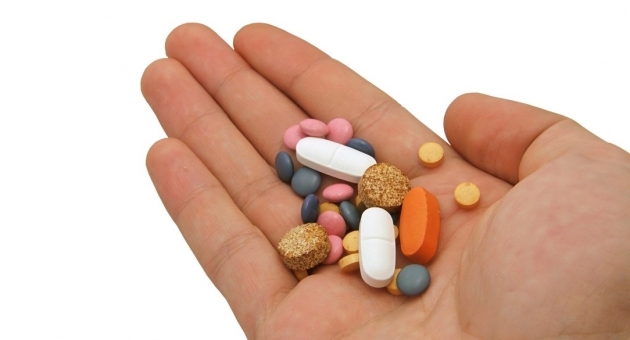 The nation's and state's top drug-policy officials joined a variety of higher-education administrators, law-enforcement personnel, academics, students and industry representatives at RX for Prevention: Preventing & Responding to Prescription Drug Abuse on Campus, a conference held June 11 at Temple University. The summit encouraged resource sharing, prevention tactics and ideas for addressing the issue of non-medical use of prescription drugs on college campuses.
"I think the solutions to the issues we're going to discuss today are in this room," said Michael Botticelli, acting director of National Drug Control Policy and a former college administrator, as he scanned the more than 125 people gathered in the Howard Gittis Student Center.
As the top drug-policy advisor to President Barack Obama, Botticelli and his office produce the annual National Drug Control Strategy, coordinate drug-control activities and oversee related funding across federal agencies.
Botticelli emphasized collaboration and education in regard to safe prescribing practices and the importance of drug-monitoring and disposal programs to help prevent drug diversion or the nonmedical use of a drug, such as someone using leftover painkillers from a family member or a friend. According to the Centers for Disease Control, in 2011, 3.7 percent of drug deaths among 15- to 24-year-olds were attributed to opioid pain relievers, compared to 2.2 percent attributed to all classes of illegal drugs.
Gary Tennis, Pennsylvania's secretary of the Department of Drug and Alcohol Programs, stressed the need for adequate addiction-treatment funding—which, he said, would significantly reduce crime and recidivism.
Temple's expertise was represented across disciplines. Roundtable discussions with experts included a session led by Laura H. Carnell Professor of Psychology Laurence Steinberg, who presented "How Adolescents Make Decisions: Using Brain Science to Understand Drug Abuse on Campus." Wayne Childers, associate director of Temple's Moulder Center for Drug Discovery Research, gave a featured talk about how drugs act on the body and how the body acts on drugs, and Dean of Students Stephanie Ives closed the program.
Other than Temple, organizers included the Clery Center for Security on Campus, the Drug Enforcement Administration, the federal High Intensity Drug Trafficking Areas Program, the Office of National Drug Control Policy, the office of U.S. Attorney Zane David Memeger and Villanova University.
Temple's School of Pharmacy sponsored the conference, and Dean Peter Doukas, PHR '70, welcomed the attendees. Many white-coated pharmacy students were in attendance. Other sponsors included CVS Caremark; PARD, an association of community pharmacies; Purdue Pharma; Rite Aid Pharmacy; and Walgreens.
During his remarks, Tennis directly addressed the pharmacy students, who may interact with untreated addicts in their professions someday.
"I hope you will invest the time, effort and energy to learn what to do and how to intervene with those individuals and how to most effectively get them to the help they need, to care about them," he said. "If you have that attitude toward everyone who walks into your pharmacies, you're going to have a much richer life, both professionally and personally."