Art installation bathes Temple Contemporary in colorful stripes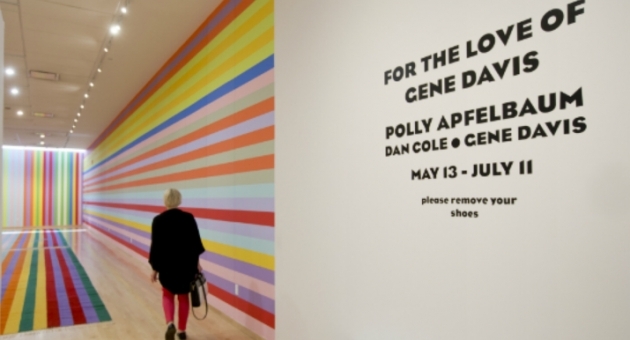 As a part of the 2013–2014 Tyler Distinguished Alumni Mentoring Program, Polly Apfelbaum, TYL '78, mentored Dan Cole, TYL '10, for six months. Their work together culminated in the exhibit Polly Apfelbaum + Dan Cole: For the Love of Gene Davis. It is currently on display at Temple Contemporary in the Tyler School of Art.
The work drenches the gallery in swathes of bright colors—inspired by Gene Davis, an artist who painted the Benjamin Franklin Parkway similarly in 1972.
For the Love of Gene Davis runs until July 11, 2014. Temple Contemporary is open Wednesday through Friday, 11 a.m.–5 p.m.