Study to investigate whether ibuprofen can reverse the effects of emphysema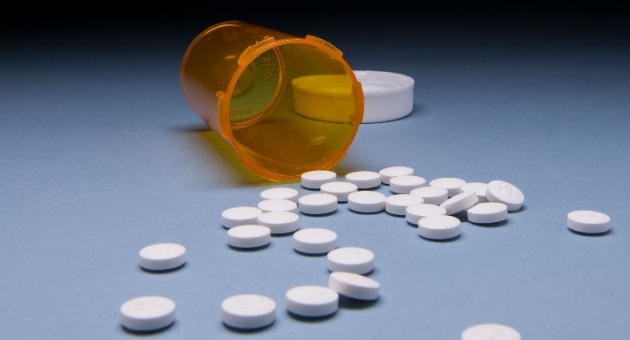 With an estimated 3.1 million Americans diagnosed with emphysema, Temple University Hospital (TUH) is participating in a nationwide, phase II clinical trial testing the possibility that ibuprofen can reverse the effects of emphysema.

Temple is one of three U.S. medical centers, and the only center east of the Mississippi, chosen to take part in the three-year, $4.4 million study funded by the National Institutes of Health's National Heart, Lung and Blood Institute.

"This trial is investigating whether a common over-the-counter, non-steroidal, anti-inflammatory drug can provide a novel treatment for emphysema," said Gerard J. Criner, director of the Temple Lung Center and the trial's local principal investigator. "Emphysema is a devastating type of chronic obstructive pulmonary disease (COPD) that results when lung damage exceeds the ability of the lung to repair itself.  It has long been thought to be irreversible, but if this treatment is successful, it could restore lost lung function and change the course of treatment for millions of Americans living with emphysema."

Nearly 12 million adults have been estimated to have COPD, a related lung condition that is caused by several factors, including cigarette smoking.  As in emphysema, lung tissue is destroyed, making it more difficult to get air into and out of the lungs.

The trial will determine whether or not ibuprofen can block the production of prostaglandin E (PGE) in the lower respiratory tract. Recent evidence indicates that repair processes present in normal lungs are diminished in COPD, due in part to increased levels of PGE. Ibuprofen is known to block the production of prostaglandins elsewhere in the body, and this study will determine if it can block them in the lung.

Participants in the randomized study will be assigned to receive either 600 mg of ibuprofen three times daily, or a placebo. Researchers will then measure participants' lung inflammation, in addition to determining the extent of lung repair that occurs. They will also compare previous CT scans and pulmonary function tests with results obtained before and after treatment.

The results of the ibuprofen patients will be compared to those that receive the placebo. The measure of trial's success will be whether the patients who receive ibuprofen have improvement in lung function and in the lung's ability to repair itself.

The trial will enroll 140 patients across the four participating centers.  If successful, researchers will seek approval to conduct a larger clinical study in patients.

"This trial serves to expand the wide variety of investigative and currently available clinical options at Temple for patients with COPD, the third leading cause of death in the United States," added Criner.  "We are pleased to be one of only three centers in the nation able to offer this trial to patients, and are excited about the potential that this novel approach may hold for the future of COPD treatment."

Temple is currently screening and enrolling patients in this trial.  Interested individuals may call 215-707-8113 for more information.