Temple offers promising new drugs for idiopathic pulmonary fibrosis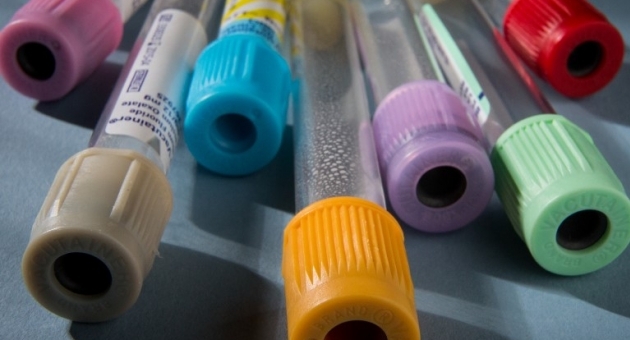 Two new investigational drugs in the treatment of idiopathic pulmonary fibrosis (IPF), a debilitating and deadly lung condition, are being offered to patients at Temple Lung Center as part of limited "expanded access" programs in advance of the drugs' regulatory approval.
According to the American Lung Association, about 140,000 Americans have the disease, which most commonly affects persons between the ages of 50 to 75. Because the median time of survival for patients is two years from the time of diagnosis, the need for new therapies for IPF is critical.
Recent published studies have shown that InterMune's pirfenidone and Boehringer Ingelheim Pharmaceuticals' nintedanib both showed promising results in slowing disease progression in IPF patients. Temple was one of several sites involved in the studies for both of the new IPF drugs.
"Previously there wasn't evidence for effective drug therapy in patients with IPF ," said Gerard J. Criner, professor of medicine at Temple University School of Medicine and director of the Temple Lung Center, a recognized national leader in clinical care and research for lung disease.
Characterized by scarring in the lungs, pulmonary fibrosis is a progressive and irreversible condition. Tissue deep inside the lungs becomes thick, stiff and scarred, and in the process breathing becomes increasingly more difficult. Eventually patients have trouble breathing even at rest and must rely on oxygen therapy.
"A better understanding of the biology of IPF and the pathways involved in the disease has led to the development of new drug targets," said Criner.
While neither pirfenidone nor nintedanib have yet been approved by the Food and Drug Administration for use in IPF patients, the drugs' manufacturers, InterMune and Boehringer Ingelheim Pharmaceuticals, have selected Temple as evaluation sites during the pre-approval stage, said Criner. Under the expanded access programs, all eligible IPF patients will be able to receive the one of the drugs.
IPF patients interested in learning more about the expanded access programs should call 215-707-8113 for more details or criteria for participation.
Note:  Neither Criner nor any member of his immediate family has financial interest in InterMune or Boehringer Ingelheim.