Temple University again breaks fundraising record
Support for faculty makes major jump over two years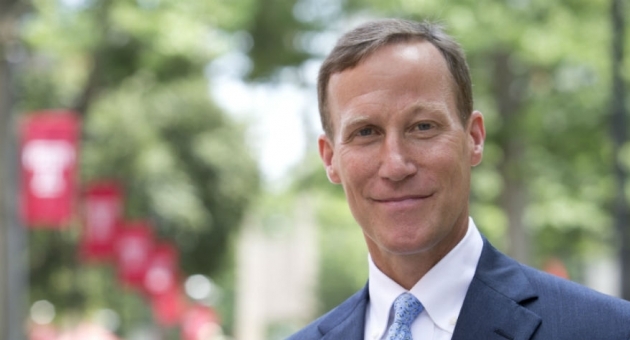 For the second year in a row, Temple University has set a new record for fundraising, bringing in $67.9 million for the fiscal year that ended June 30. The year also marked a new milestone for faculty support, which topped $7 million.
"These generous gifts are an expression of confidence in Temple University," said President Neil D. Theobald. "We deeply appreciate the donors who recognize the power of Temple to contribute to the well-being of our city, state and nation.
"The university is committed to providing the finest education and making it accessible to all qualified students, pushing the boundaries of knowledge to enrich the lives of our citizens and contributing to economic revitalization," Theobald said.
Theobald said excitement about Temple's future is evident, especially among alumni.
"Everywhere I go, I tell the Temple story and people always ask me how they can be a part of the amazing transformation. I tell them, 'Support our students, help our faculty, invest in our research,'" said the president. "It's great to see people respond to that call."
The record of nearly $68 million in gifts and commitments compares with $65.8 million for the previous year. The growing momentum for fundraising at Temple demonstrates continued excitement about the university's direction, said Vice President for Institutional Advancement James Dicker.
"This is just the latest indicator of Temple's progress," said Dicker. "With the growth in both the number and quality of students applying to Temple, the increase in research funding and greater name recognition throughout the nation, Temple is clearly on the right course."
Dicker came to the university in May and credited interim Vice President Tilghman Moyer for overseeing the successful effort in fiscal year 2014.
Dicker noted that increasing provisions for faculty was a notable trend over the past three years. The university raised $1.2 million for faculty in 2012, and then saw a leap to $6.7 million in 2013 and a rise to $7.3 million in 2014.
"Great faculty are the backbone of a national research university, and this support helps Temple attract and retain some of the best faculty and researchers in the nation," said Dicker.
The effort is paying off.
President Theobald recently announced that Temple is in the midst of another positive recruiting year for nationally prominent faculty. Ninety positions have been approved, and so far 55 searches have been successfully completed or are in the pipeline. Last year, more than 60 new tenure and tenure­-track professors came to Temple.