Class of 2018 kicks off college careers by taking #selfies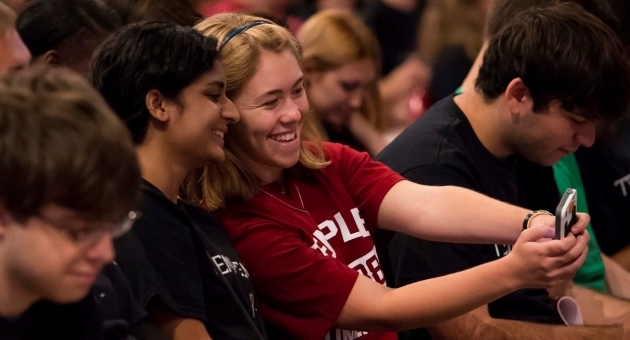 Students in the Class of 2018 have officially started their college careers, but first they took a #selfie.
The Class of 2018—or #Temple2018 as they are known on the internet—trended nationally when Temple President Neil D. Theobald asked them to snap selfies during Convocation. They also made the most of Welcome Week 2014, from perfecting their living quarters to ziplining through campus.
We've compiled the highlights in Storify for your viewing pleasure.
—Angela Showell