League for Entrepreneurial Women's Conference inspires innovation and leadership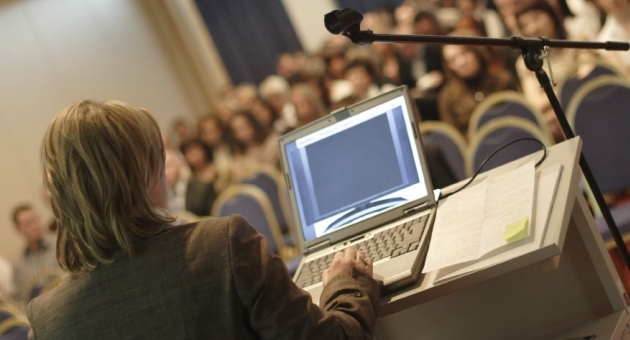 Each year, Temple's League for Entrepreneurial Women hosts a conference where women gather to learn about entrepreneurship and celebrate the successes of innovators and business leaders in the Philadelphia region.
"To be successful and survive in today's economy, you must be prepared to take risks and embrace change," said Betsy Tutelman, senior vice provost for strategic communications at Temple and co-founder and co-chair of the League for Entrepreneurial Women.
Attendees will gain insight into how to bridge classroom learning to real-world success. "This conference helps aspiring entrepreneurs understand how to transform an idea, product or service into a revenue-producing business," said Tutelman.
Keynote speaker Sarah Hetznecker, FOX '14, CST '83, a pioneer in renewable energy, will discuss how to turn a passion into a thriving business and overcome obstacles in launching a startup.
The league also recognizes outstanding achievements and contributions in innovation and leadership by annually inducting several women into its Hall of Fame. This year's honorees are Beth Duffy, chief operating officer of Einstein Medical Center Montgomery, FOX '84; Linda Grass, president and CEO of Jeanes Hospital, CHPSW '73; and Carol Martsolf, vice president of Urban Engineers, ENG '92.
The League for Entrepreneurial Women's Conference will be held on Wednesday, Oct. 8, from 8:30 a.m. to 11:30 a.m. in the Great Court in Mitten Hall on Temple's Main Campus. The event is free and open to students, faculty and community members.
—Hedy Taub Baker