Temple's new College of Public Health: Transdisciplinary research and education to advance health and wellness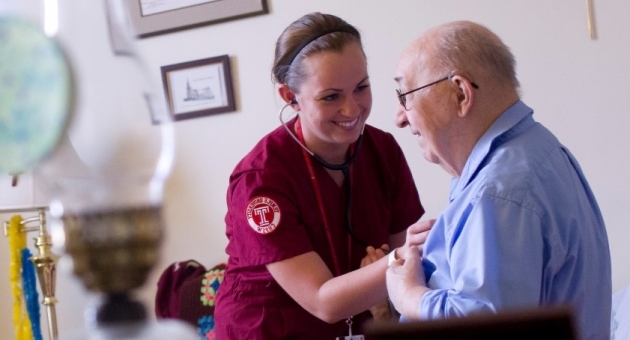 With a new name and a new vision, Temple's College of Health Professions and Social Work is now the College of Public Health. The move makes the college the largest such institution in Greater Philadelphia.
Temple University's Board of Trustees voted in favor of the action at its Tuesday meeting, demonstrating university support for efforts to provide cutting-edge transdisciplinary education and research initiatives.
The Council on Education for Public Health in September approved Temple's application to become an accredited school of public health, thereby initiating the three-year process. Once accredited, Temple's College of Public Health will be one of only three accredited schools of public health in Pennsylvania, with Drexel University and the University of Pittsburgh.
The change is part of a nationwide trend in higher education to bring together health professions in academia to prepare a future health-related workforce that better reflects the world of practice, where nurses, therapists, social workers and other health practitioners collaborate to deliver the best possible care.
"Healthcare is no longer centered only on the individual and the physician but rather the family and larger community," said Dean Laura Siminoff. "Our college will work to improve health simultaneously at the population and individual levels at the intersection of physical health, mental health and well‐being with a focus on health disparities and social welfare."
Undergraduates and graduates alike will receive a dynamic education that includes real-world practice in improving and maintaining health in the community. Similar changes were successful at comparable institutions, including the University of Maryland and University of Florida.
Significant advantages
The new college will significantly benefit all of its stakeholders. Students will have more access to funded training experiences and be better prepared to work in the modern healthcare setting. Faculty may expand their research and clinical care to encompass transdisciplinary teams and will also have access to new research funding sources. And the community can take advantage of services that integrate multiple areas of expertise reflecting a more holistic approach to health and well-being.
In addition, students will have better funding opportunities—accredited schools of public health have access to dedicated funds, such as training grants from the Health Resources and Services Administration and the Centers for Disease Control and Prevention.
Departmental changes
Some of the college's departments also will be realigned. The Department of Public Health will be divided into two departments: Epidemiology and Biostatistics with a division of Environmental Health, and Social and Behavioral Sciences. The Department of Health Information Management will be renamed Health Services, Administration and Policy with a Health Information Management division. The new departments will join the Communications Sciences and Disorders, Kinesiology, Nursing, Physical Therapy, and Rehabilitation Sciences departments and the School of Social Work to make up the College of Public Health.
In addition to restructuring, the college will also offer a new PhD in epidemiology and two new master's of public health concentrations in epidemiology and applied biostatistics. And to provide students with broader insights into public health, greater emphasis will be placed on courses offered across departments or co-taught by faculty in different departments.
Dean Siminoff added, "The change in the college name, organization and vision provides students, staff and faculty an exciting opportunity to be more than the sum of the individual departments and share that greater expertise with the community."
The Class of 2016 will be the first class to graduate from the new College of Public Health.