Join the charge: Volunteer for Temple's Global Day of Service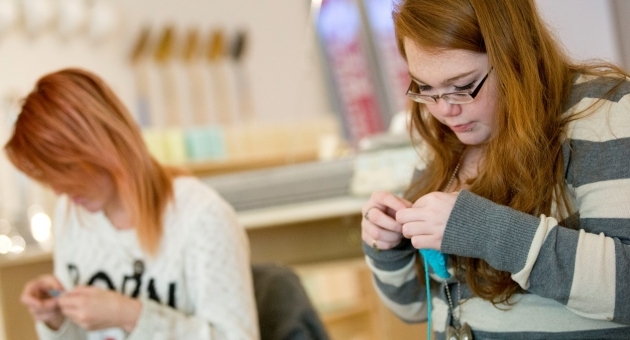 One thing that unites all Temple Owls is a burning desire to make a difference. The proof is in the amount of time that faculty, staff and students dedicate to community service: More than 14,000 people contributed 65,000 hours last year alone. The Temple community's drive to volunteer sparked the creation of the university's Global Day of Service, scheduled this year for Saturday, Nov. 8.
Last year's Global Day of Service, the first ever, drew hundreds of alumni, students and friends to 27 events in 13 cities, eight states and three countries. Participants beautified city gardens, cleaned neighborhood streets, and distributed coats and supplies in underserved communities.
"It's a way to concentrate our incredible energy, show our Temple pride and demonstrate how Temple can change the world," said Christine Brady, director of volunteers at Temple.
This year, alumni in Baltimore will talk with teens about college while Los Angeles Owls volunteer for Operation Gratitude. In Atlanta, alumni will serve food at a community food bank; Temple Owls in Tokyo will play volleyball with children with developmental disabilities. In Temple's hometown of Philadelphia, there are 14 events at which to volunteer, including those sponsored by Philabundance, the Career Wardrobe and Last Chance Ranch Animal Shelter.
All alumni, students, faculty and staff are invited to join the charge either by signing up for one of the many events or by doing something on their own (see sidebar).
Serving our communities is just one of the many ways Temple Owls take charge. Our new video and TV spot, Temple Made: We Take Charge, celebrates the uncommon drive that sets Temple students apart. The video is literally Temple Made, with two Temple alumni playing huge roles in its creation: Rachael  Silverstein, SMC '14, was the copywriter, and Konstantinos Psimaris, TYL '05, was the director/cinematographer.
All members of the Temple community are invited to share their own stories of how they've taken charge.