Join the charge: Volunteer for Temple's Global Day of Service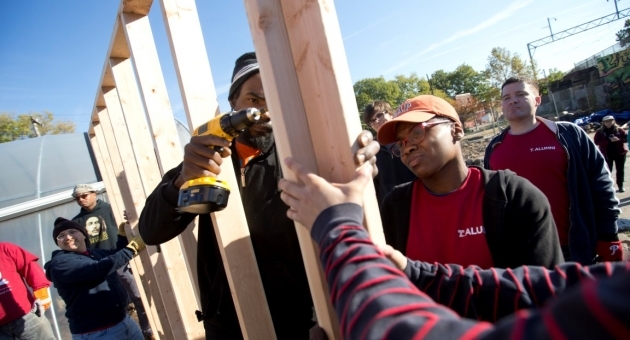 Today is your last chance to register for Temple's Global Day of Service. Join the charge and volunteer to make a big difference in just one day.
This Saturday, Nov. 8, Temple University alumni, students, faculty, staff and friends across the world will participate in one of 25 events during Temple's Global Day of Service.
"It's a chance to harness our collective energy and show Temple pride as we give back to our communities," said Christine Brady, director of volunteers at Temple.
So far, almost 300 people are registered for events.
All alumni, students, faculty and staff can take part either by signing up for one of the many events or by doing something on their own.
Share your stories
Volunteers are invited to post their photos for the #GlobalDayofService Instagram contest:           
Step 1: Follow @templealumni on Instagram.
Step 2: Take a photo of yourself at a Global Day of Service event or activity showing off your hard work and Temple pride.
Step 3: Upload the photo to Instagram by Friday, Nov. 14, and use the hashtag #GlobalDayofService.
One winning photo will be chosen on Nov. 17. The winning photo will be showcased on @templealumni and the photo owner rewarded with a box full of Temple gear. Upload as many photos as you'd like, and remember to use the hashtag #GlobalDayofService. Though the photos may include groups of people, the winner will be the photo owner.
Serving our communities is just one of the many ways Temple Owls power their communities. Our new video and TV spot, Temple Made: We Take Charge, celebrates the uncommon drive that sets Temple students apart.