Student leaders visit White House to discuss preventing sexual assault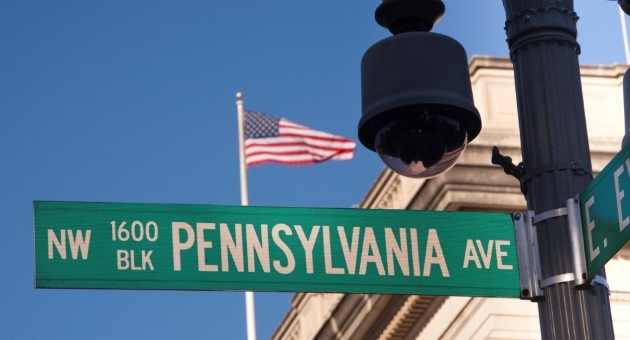 As Temple students and administrators continue their wide-ranging actions to prevent campus sexual assault, an issue of growing national importance, three Temple students recently visited the White House to discuss their efforts.
Raymond Smeriglio, Blair Alston and Nicholas Perugini were invited to the West Wing to participate in a roundtable discussion as part of It's On Us, a national campaign to end sexual assault on college campuses. Smeriglio is president of Temple Student Government (TSG); Alston is TSG's vice president of services; and Perugini is vice president of the Alpha Tau Omega fraternity.
The three campus leaders met with other college students from Pennsylvania and the surrounding region, as well as with Tina Tchen, assistant to President Barack Obama and chief of staff to Michelle Obama, and Kyle Lierman, associate director of public engagement and the White House liaison to young Americans.
"We discussed how we all interact with this issue and what we have to do to be successful," said Alston, Class of 2015. "It was a great opportunity for us to bounce ideas and best practices off each other and see what's going on on other campuses."
The roundtable was organized by the White House and the National Campus Leadership Council. Andy MacCracken, the council's executive director and cofounder, said Temple was invited to participate because Temple students have been proactive in addressing sexual misconduct.
"We've been discussing this issue with Ray and Blair since June, and we know Temple students have been doing tremendous work already," MacCracken said. "We wanted their team to share takeaways from TSG's work with It's On Us and related projects like TUnity."
Smeriglio said Temple emerged as a leader during the discussion because Temple students and administrators are working together to address sexual assault. In addition to TSG's efforts―which include creating the TUnity initiative to promote mutual respect among students and participating in It's On Us since the campaign was formed―Temple President Neil D. Theobald recently appointed the Presidential Committee on Campus Sexual Misconduct, which is made up of students, faculty and staff. The committee's work includes an ongoing, universitywide survey of students.
"We were a really great model of what it looks like for students and the administration to partner together," said Smeriglio, Class of 2015, adding that the White House officials "were very happy with what Temple is doing."
Smeriglio said that he, Alston and Perugini came away with helpful ideas for how to expand their leadership on the issue. He said TSG is currently planning to team with Temple Athletics to create a public service announcement about sexual assault prevention in support of It's On Us.
Perugini, Class of 2015, said "the takeaway from the White House was that Temple is taking the right steps in response to sexual assault prevention and awareness.
"I was able to leave very confident and proud of the work we've done and the opportunity to represent Temple."