Grant will help develop more powerful disinfectants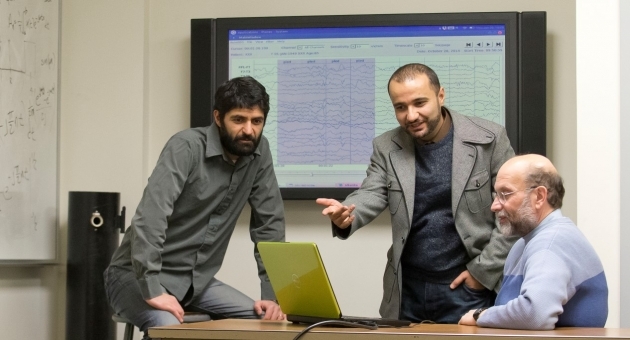 Temple Assistant Professor of Chemistry William Wuest has been awarded a $200,000 grant from the University City Science Center to develop the next generation of antibacterial cleansers and disinfectants.  
Wuest and his collaborators have developed new antibiofilm compounds that have been found to be 100 times better in fighting drug-resistant bacteria than the active ingredients currently found in the most commonly used cleaning agents and disinfectants.
Biofilms are microorganisms, like bacteria, in which cells stick to each other on a surface. They are especially prevalent in hospital settings and can lead to chronic microbial infections such as MRSA.
Wuest said that his compounds are just as active against MRSA as they are against non-drug-resistant bacteria, which is especially important because commercial cleaners and disinfectants are losing their potency as bacteria become more resistant.
The grant is a part of the Science Center's QED Proof-of-Concept Program, which aims to bridge the funding gap between research grants and commercial seed investment by providing funds for promising technologies in the healthcare industry. Half of the grant's funding comes from the Science Center and the other half from the researcher's institution.
"This funding is key in incorporating our compounds into new cleaners and disinfectants that can be used in real-world settings like hospitals, healthcare centers and nursing homes," Wuest said. "We will use a portion of these funds to develop compounds to screen against resistant bacteria and evaluate their efficacy."
Wuest's project was one of four selected by the Science Center out of 68 submissions from nine universities in the Greater Philadelphia region. It is the fourth QED grant that Temple has received since the program began in 2009.