Antidepressant could reverse heart failure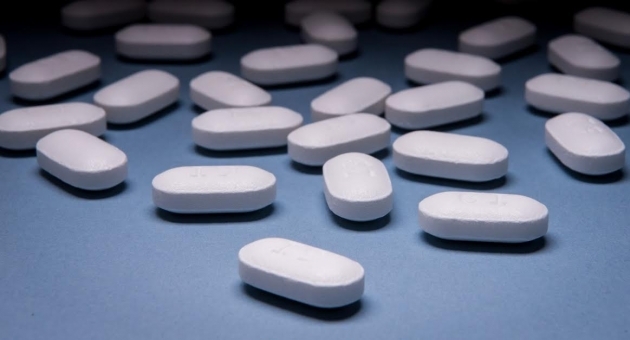 Paxil, a commonly prescribed antidepressant, restored heart function in mice with heart failure. That finding by a team led by researchers at the Temple University School of Medicine (TUSM) could lead to clinical trials for a disease long considered irreversible.
The researchers, led by Walter Koch, the William Wikoff Smith Endowed Chair in Cardiovascular Medicine, director of the Center for Translational Medicine and chairperson of the Department of Pharmacology at TUSM, published their findings in the March 4 issue of the journal Science Translational Medicine.
More than a half million Americans are diagnosed annually with heart failure and 5.1 million live with the disease. That number is projected to increase 25 percent by 2030, with the cost of treating the disease doubling to nearly $70 billion, according to the American Heart Association.
While treatment has improved significantly in recent years, once the deterioration of the heart muscle begins, there has been no way to reverse it. About half of people diagnosed with heart failure die within five years.
The researchers discovered that the effect of Paxil—also known as paroxetine—on the heart was not because of its antidepressant properties but due to a side effect of the drug: the inhibition of a specific enzyme, called GRK2.
During a heart attack, portions of the heart muscle deprived of oxygen by the blockage to cardiac circulation die. As the heart fails, levels of GRK2 increase and induce even more cells to die, leading to patches of scar tissue that are unable to contract. This also contributes to the weakening and thinning of the heart tissue and dilation of the heart.
In previous studies, Koch and his colleagues demonstrated that when GRK2 is lowered in various animal models, heart failure is reversed. But there was no known GRK2 inhibitor available until the researchers discovered paroxetine's ability to successfully and selectively turn off GRK2's enzymatic activity.
In their recent study, the researchers found that disease reversal occurred at concentrations of paroxetine similar to those found in the blood of people treated for depression, although Koch cautioned that what happens in mice is no guarantee of the same response in humans.
"We believe this validates that GRK2 is a viable therapeutic target for heart failure and paroxetine is the starting point for a novel small molecule," Koch said. "We're looking at a totally new class of drugs for heart failure."
Koch said he hopes to begin clinical trials of a gene therapy approach to lowering GRK2 levels next year.
In addition to Koch, the research team included Sarah Schumacher, Arthur Feldman, Erhe Gao, Weizhong Zhu, Xiongwen Chen and J. Kurt Chuprun from TUSM, and John Tesmer of the Life Sciences Institute at the University of Michigan.
This work was supported by a Brody Family Medical Trust Fund Fellowship and grants from the National Institutes of Health.