Temple's grad and professional school programs surge in 'U.S. News' rankings
Fox MBA and Law School ranks hit all-time highs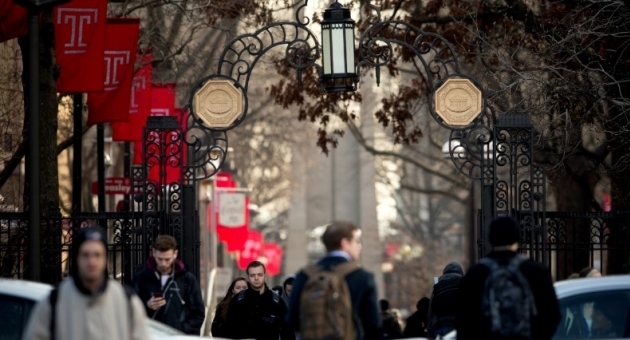 Temple's national rankings momentum continued with the release of the 2016 edition of U.S.News & World Report's Best Grad Schools rankings a few hours ago.
Although final data won't be available until later today, last night's release revealed that flagship graduate programs at three of Temple's schools and colleges—the Fox School of Business, the Beasley School of Law and the College of Education—have surged in the U.S. News rankings since the 2015 edition.
The Fox School of Business' full-time MBA program, the Global MBA, shot up seven spots to No. 41 in the nation—the highest rank in the program's history. Fox's Global MBA has jumped 22 places in only four years.

The Beasley School of Law's rank rose nine spots to No. 52 in the nation, also an all-time high for the school. The Law School has vaulted 20 places in the Best Grad Schools rankings in only five years.

The College of Education's doctoral programs climbed seven spots to No. 56 in the nation.
More analysis and information, including news on select top-ranking specialty programs, will be published tomorrow.