Temple Rome expands internship opportunities
Students gain practical experience and cultural immersion in the global market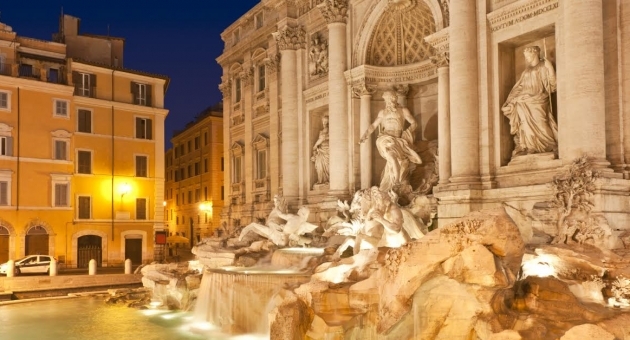 When Sean Coari, a junior at Fordham University, began his internship in Rome this past fall at the Italian branch of AdviCorp, he did not know what to expect.
"I was unsure how it would be to work at a firm in a foreign country," he recalled of starting at the investment bank. "But I was surrounded by people who shared the same interest in finance as me."
Like the many other students who complete credit-bearing internships through Temple University Rome, Coari was provided unparalleled opportunities for professional and personal growth in a city that plays a key role in the European Union.
Many of the organizations where students intern are small in size but have global reach, which allows interns to learn hands-on aspects of business while also gaining a sense of how they operate internationally. At AdviCorp, Coari said he had "the opportunity to learn directly from partners at the firm about how to effectively analyze a company's performance."
Along with longstanding international business internships, which place students in nongovernmental organizations, multinational corporations, and governmental and other organizations, Temple Rome now offers arts internships with cultural institutions. These institutions include the MAXXI National Museum of 21st Century Arts, the American Academy in Rome, Gallery Spazio Nuovo and the English Theatre of Rome.
Whether at business or cultural institutions, internships immerse students even more deeply in Italian culture. At Gallery Spazio Nuovo, a contemporary art gallery located in the heart of Rome's historic center, Brandeis University student Sarah Horn had the opportunity to practice her Italian with customers, and she regularly connected with the local community at art gallery openings. Similarly, Temple student  Keegan Boyle, CLA '15,  learned to communicate in Italian with the law partners and navigate the transportation system as a legal intern at Cavaliere and Cavaliere Law Firm in Rome.
Gina Ranieri, an international business major at St. Joseph's University who interned in the Italian Parliament, also experienced cultural immersion. "I have learned a lot about how government and business intertwine through my work experience, but the people I worked for and with have also taught me so much about Italian culture and living," she said.
"As Temple Rome enters a new era and begins to expand both what it offers to students and how it interacts with the local community, internships are integral to the program's identity," said Temple Rome Dean Hilary Link, who intends to expand internship opportunities for Temple Rome students.
"The hands-on, experiential learning gained through these opportunities not only gives Temple Rome students 'inside' access to work and life in Rome not otherwise available to them, but also allows them to add a global experience to their resume."
- Suzanne Willever