Temple is named a Princeton Review best college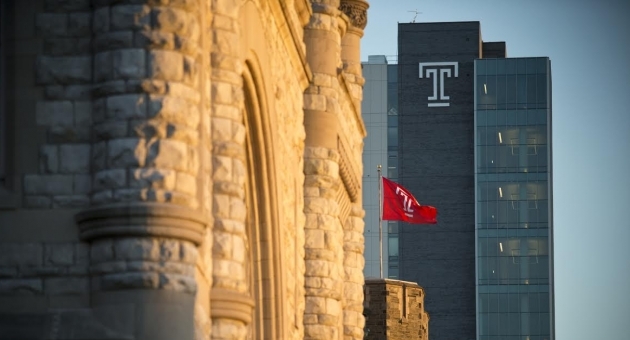 Thanks to enthusiastic student reviews, Temple University has earned a place in the Princeton Review's The Best 380 Colleges for 2016.
The publication, which was scheduled to go on sale Tuesday, Aug. 4, places Temple among the premier institutions of higher education in the country. It also names Temple as one of the best universities in the Northeast, and as a "great school" for students in four of the most popular undergraduate majors: accounting, biology, journalism and psychology.
The guidebook provides great feedback for the university from Temple students. To produce its lists, the Princeton Review surveyed college students on their schools' campus life, academics and institutional culture.
Overall, the survey shows that Temple students are happy, believe the library is excellent and feel that internships are widely available, according to the Princeton Review. Ratings of Temple's quality of life also rose sharply from last year's rankings.
The Princeton Review quotes students talking about Temple's wide-ranging student activities and "diverse, exciting urban atmosphere." One student said Temple professors "encourage students to do well, they embrace discussions and [are] very open to debates."
The survey was conducted in the 2014–2015 school year. It was promoted to students through Temple's social media channels.
Over the past year, the Princeton Review has ranked Temple as the best school in the country for graduate student entrepreneurial mentorship and as one of the nation's top green colleges.
The Princeton Review is only the latest to recognize Temple's incredible momentum. The university has received top rankings recently from U.S. News & World Report, Kiplinger's Personal Finance and the National Science Foundation, among others.