Posted
September 24, 2015
Homecoming 2015 offerings hold wide appeal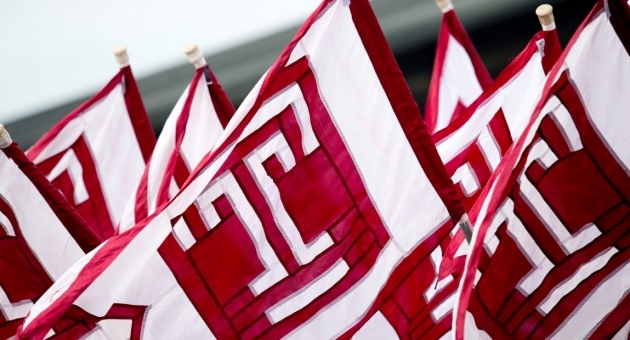 Temple's Homecoming 2015 is fast approaching. The Temple vs. Tulane football game is the weekend's centerpiece (featuring an undefeated team that has won against Penn State, Cincinnati and UMass—go, Owls!).
But there is something for everyone, from the arts-minded to those eager to catch up with former classmates, among the weekend's events.
Friday, Oct. 9, features several events with artistic bents. The Art Market at Tyler (noon–8 p.m., Tyler School of Art) will be packed with ceramics, jewelry, prints and other crafts for sale. The market's Crafts & Drafts Happy Hour (5–7 p.m.) is a chance to sip Victory beer and sample hors d'oeuvres. The Boyer Mosaic Concert (7:30 p.m., Temple Performing Arts Center) showcases student soloists and ensembles in fast-paced, back-to-back performances.
Other Friday events include a Temple vs. UConn field hockey game (2 p.m., Geasey Field), the first ever golf cart parade and pep rally (2:30–5 p.m., Liacouras Walk) and the Class of 2015's reunion at Masters Bar & Grille.
On Saturday, Oct. 10, Tailgate Village—featuring bouncy houses, kids' spirit ten, Victory Ice Cream, Buery Beach South, DJs and more—will get underway at Lincoln Financial Field three and a half hours prior to kickoff. Within the village, attendees will find tents for the Temple Alumni Association, Diamond Marching Band alumni and School of Medicine alumni. The Diamond Marching Band 90th Anniversary Celebration (2:30–4:30 p.m., XFINITY Live!) promises a lively time for all.
Saturday's events away from the stadium include gatherings for alumni of Temple Law and the theater program as well as a chance to watch the men's soccer team face off against Memphis (2 p.m., Ambler Campus).
On Sunday, Oct. 11, nursing alumni gather for breakfast, and then two women's sports teams take their respective fields at 1 p.m.: the soccer team goes up against East Carolina (Ambler Campus) and the field hockey players face Bucknell (Geasey Field).
Advanced registration is recommended for some events and required for many. All events have limited space and may sell out. Space permitting, non-registered walk-up attendees will be able to pay at the door. Registration closes on Sunday, Oct. 4. Register now!
Football game tickets are $20 for the sideline and $15 for the end zone, when you use the code "templealumni." The deal expires Friday, Oct. 9. Purchase your tickets now.
Check out everything you need to know about Homecoming 2015, including the full schedule, trip-planning help and FAQs.
By Theresa Everline