New stadium a natural step
Published in 'The Philadelphia Inquirer' Nov. 10, 2015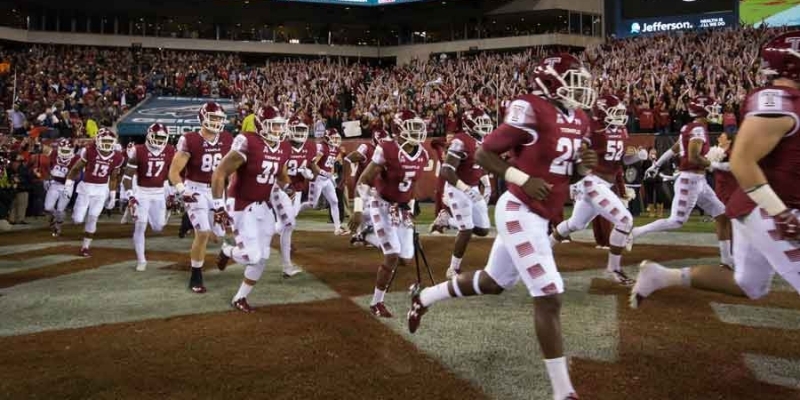 Betsy Manning, SMC '87, CLA '08
By Neil D. Theobald
I want to start by thanking everyone in Philadelphia who embraced Temple University in the last few weeks. I've had dozens of messages from local residents saying how proud they were of our football team and how delighted they were by the national attention for our city. In addition to local coverage, Temple football garnered immense positive attention in the last week—from Sports Illustrated to The Washington Post to two articles in Rolling Stone! ABC estimates that 9.1 million people watched the Oct. 31 game against Notre Dame. It was ABC's highest-rated regular-season college football game in the Philadelphia market.
While we are proud of our team's success and the national spotlight it provides, discussions about bringing football home to Main Campus suggest that we are further along in this process than we are. We are at the beginning of this process—fundraising to date suggests the idea is financially feasible, but Temple's Board of Trustees has not even authorized the hiring of an architect. Central to our decision-making will be conversations with the North Philadelphia community. Those conversations are just beginning.
Even at this very early stage, well-meaning concerns have been raised:
The economic development touted for a new stadium is exaggerated.
Is an on-campus football stadium the best use for $100 million?
How would a stadium affect our neighbors, particularly with traffic and parking?
As someone who has spent quite a bit of time considering these issues, here are my views:
Job creation. We are very realistic about the job potential for this project. The fact is that Temple is already the economic engine of North Philadelphia. With 39,000 students, a large hospital and 15,000 employees located on this site, the stadium itself is not being touted as an economic driver.
Having said that, building an on-campus stadium would, in the short run, employ hundreds of construction and trade workers during the two-year building process and promote significant economic activity at a time when North Philadelphia needs it.
Cost. Former Gov. Ed Rendell stated the case well last week on WPHT-AM (1210) when he said "the $100 million would not be available to Temple for anything other than a football stadium."
The simple fact is that the fund-raising we have completed to date is not available to us unless we build a stadium. The remainder of what we would be investing would simply be shifted from rental payments for Lincoln Financial Field to mortgage payments for our own stadium.
Neighborhood impact. I absolutely understand the concerns of our neighbors. From 1980 to 1993, I lived four blocks from the University of Washington's 72,000-seat football stadium. However, I believe this much smaller proposed stadium offers a great opportunity for mutual satisfaction because our goals are the same: Everyone wants the best possible game-day experience with as little disruption to our neighbors as possible. As our chairman has already said, we look forward to working with our neighbors and City Council leadership on these issues.
Many have pointed out that we already have significant experience in bringing large numbers of people to Temple every day from the Philadelphia region as well as New Jersey, Maryland, and Delaware. Temple's Regional Rail station and the Broad Street Line, coupled with bus service and existing parking lots, help us accommodate the tens of thousands of students, faculty, staff, patients and healthcare workers who travel to Temple daily. This experience will be invaluable as we work with the community to determine how we might accommodate game day on Main Campus.
There are many reasons a Temple stadium—which would give us the first true "home game" in the university's history—makes sense now. Here are two:
Momentum. Temple's momentum as an institution is palpable. By any measure—academic reputation, admissions and enrollment, facilities, giving, research investment—Temple is red-hot on and off the field. We have a dynamic young coach who wants to stay at Temple and build a national program. A new, on-campus football stadium is a logical next step not only for football, but—in my view—for one of the nation's leading urban research universities located in one the nation's great cities.
Game-day experience. Bringing football home would create a completely new experience for our alumni, students, faculty, staff and fans. It would attract alumni to campus—maybe for the first time in decades—so they can see what an amazing renaissance has taken place. We're showing students what it means to be part of the "Temple Made" network. Experiences that started at the Linc—the team fly-in, social activities for families, the band performing before entering the stadium—will take on new meaning as the excitement starts at the Bell Tower and moves west to the stadium. Most of all, we're building a spirit of pride in being part of a growing, enthusiastic community.