Graham receives Fox School's Musser Award
The Philadelphia business community gathered to honor the risk and insurance leader.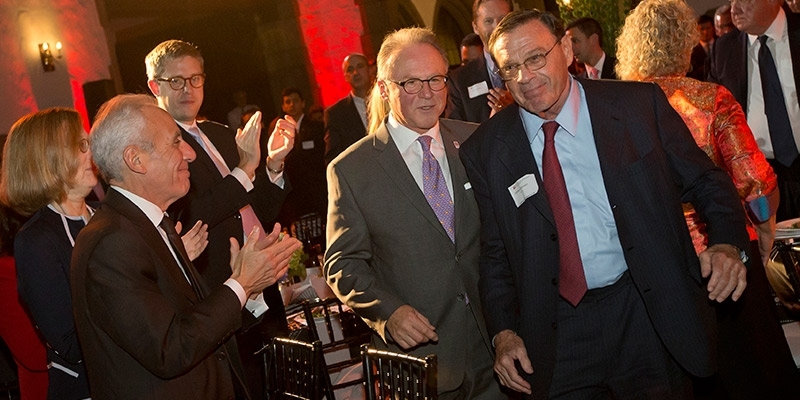 The Fox School of Business honored William A. "Bill" Graham as the recipient of the Musser Award for Excellence in Leadership, the highest honor conferred by the School, during a Nov. 5 dinner and reception. Graham is the Chairman of the Board and Chief Executive Officer of The Graham Company, a privately held U.S. insurance and surety brokerage and consulting firm.
The evening paid homage to Graham and one of his lifelong loves—pigs. Graham, whose office is decorated with pig paraphernalia, holds the animal in high regard for its intelligence. He received a plush pig toy, along with Musser Award winner's more customary crystal owl statuette, from Fox School of Business Dean M. Moshe Porat and Warren V. "Pete" Musser.
"It's a great honor to receive the Musser Award and be recognized by the Fox School and Temple University as one of the best business minds, not only in Philadelphia but in America," Graham said.
President and Chief Operations Officer of The Graham Company Kenneth Ewell said, "Bill is the kind of man everyone wants to work for because he leads by example. I don't think the Fox School of Business could have chosen a better-suited recipient for the Musser Award."