THE TRUCK STOPS HERE: VEGAN TREE
In honor of World Vegan Month (yes, Thanksgiving occurs during World Vegan Month), we sampled the plant-based fare at the Vegan Tree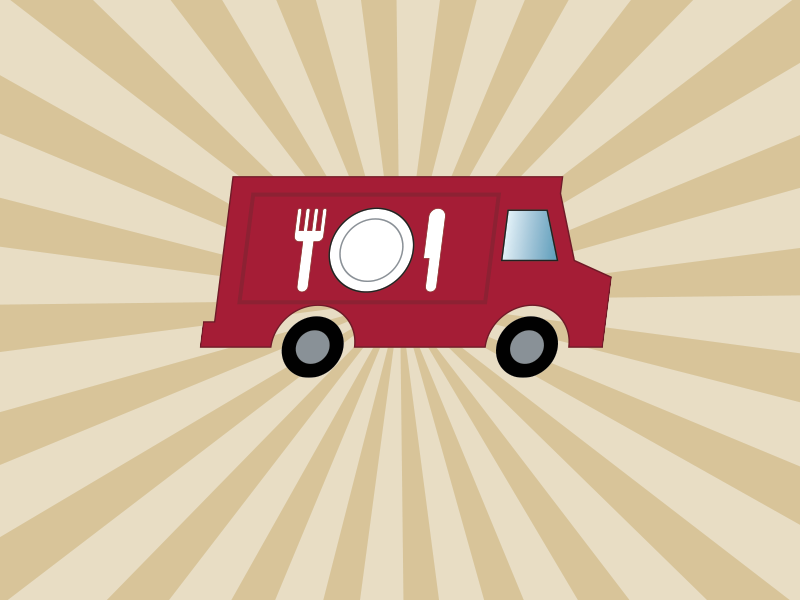 We Owls are seriously spoiled by all of the good grub available in Philadelphia, which regularly tops lists of best food cities in the U.S. And the food truck and restaurant scene way up here on North Broad isn't too shabby, either.
One thing lacking on Main Campus? While Center City offers vegan options that range from the casual HipCityVeg to high-end Vedge, vegans at Temple might feel a bit like chopped liver—or chopped kale, anyway.
Luckily for those on a plant-based diet, or those who just want a delicious meal that happens not to include meat, dairy or even honey (we love you, bees!), an unassuming white truck on 13th Street between Polett Walk and Norris provides an entirely vegan menu.
Vegan Tree specializes in Asian-style dishes; their must-try item is the popular hot pot entrée, which can be ordered spicy or mild. For $6, customers get a huge, and we mean HUGE, bowl of translucent taro noodles, white radish, rice cake, beans, tofu, thinly sliced potato, crispy Chinese cabbage and black fungus, all mixed in a steamy broth. (Yes, you read correctly: black fungus. But don't be scared, Owls—mushrooms are a fungus!)
Just got that payroll notif and feeling a little spend-happy? Add soy meat, white mushroom, spinach or broccoli for $1 each or fish tofu for $1.50. You can also substitute the taro noodles for brown rice or instant noodles (though isn't it about time to break up with ramen?).
Other options sliding in at or under $6 are vegan wraps, wonton soup, stir-fry rice, summer rolls and squash soup. For $6.50 (what were you going to do with those two quarters, anyway?), you can level up to their patty chow mein, health rice or cold noodle entrées.
Do you have a vicious sweet tooth? Vegan Tree has got you covered with vegan chocolate cake ($3 a slice and as good as a nonvegan version), vegan cookies ($1) and banana muffins ($2).
But wait! You're not vegan? No matter—this is good food, regardless of its label. And November is World Vegan Month, making now an opportune time to expand your palate. If you must have meat, try the mock version. Options include $2 ($2!!!) vegan hot dogs, burgers and chicken sandwiches.
Vegans and carnivores alike, show this truck some love. It's the perfect spot to get generously portioned, inexpensive food that just happens to be vegan. Do it for the honeybees.