The top seven ways you can give back during the holiday season and beyond.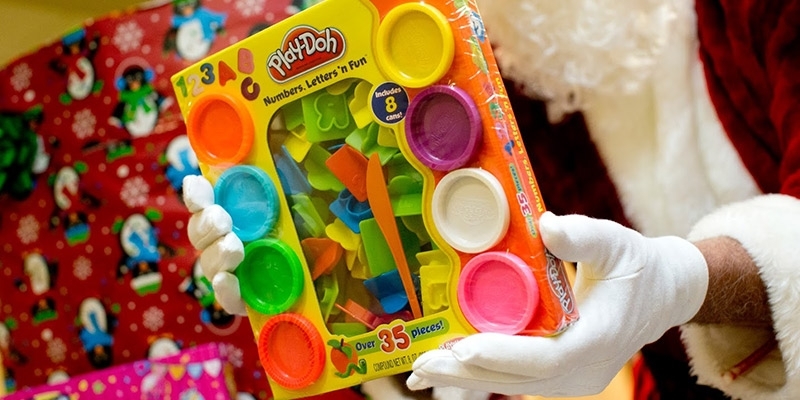 Santa came to Beasley School of Law early this year. 
With the help of the Student Bar Association and the Student Public Interest Network, the Beasley School of Law's fourth annual toy drive successfully collected more than 700 new, unwrapped toys for local children in need. 
Giving opportunities in the School of Media and Communication (SMC) started during its annual Thanksgiving Food Drive. SMC students collected nearly a dozen boxes of canned and dry goods for the Berean Presbyterian Church in North Philadelphia. 
But the giving didn't stop there. SMC also led a school-wide toy drive for children who will spend Christmas at Shriners Hospital for Children. The school's efforts allowed student and faculty volunteers to deliver more than 100 toys to hospitalized children this week. 
Don't let the passing of the holiday season stop you from giving back. Here are seven ways you can make someone's day a little brighter this holiday season—and throughout the new year. 
Holiday Drives
Beasley School of Law Toy Drive 
Practice Professor of Law and sometimes Santa Claus Ken Jacobsen and student volunteers will host a holiday party today from 6 to 8 p.m. at the Frankford Boys and Girls Club. If you'd like to attend the event as a volunteer contact Donna Lamborne:
donna.lamborne@temple.edu
. 
21 Days of Love
In 2014 Lorae Bonamy, Class of 2016, decided to forgo a big birthday bash and give back instead. She asked her family and friends to donate the money they would have spent on birthday gifts to Philadelphia's homeless community. She called it the
21 Days of Love
drive, and repeated the campaign this year.
For more information on Bonamy's ongoing charge to raise awareness around the homeless population in Philadelphia, visit
21daysoflove.org
.
School of Pharmacy
Pick up an unwrapped toy today and drop it off in the Toys for Tots donation box at the School of Pharmacy. Sponsored in part by the U.S. Marines, the Toys for Tots annual drive accepts toys, clothes and monetary donations for local children. Donation boxes are located throughout the school.
Give all year
Acres of Diamonds, community volunteerism program 
The Office of Community Relations encourages all members of the Temple community to engage in service. Students, faculty and staff are encouraged to contact the Community Relations office to learn about how they can get involved in programs and projects designed to support community groups and nonprofits located in the areas surrounding Temple's Main Campus and Health Sciences Center. 
For more information about how to create a volunteer group in the new year, contact Andrea Swan, SMC '98, CLA '11, EDU '15, director of community and neighborhood affairs, at 215-204-7913.
Grandma's Kids
Housed in the Intergenerational Center in the College of Education, the Grandma's Kids program supports children whose primary caregivers are their grandparents. Many of the children the program serves face disparities that can stunt their academic progress. In an effort to keep children on the right track, Grandma's Kids also offers after-school tutoring and skill-building led by Temple University work study students.
Get involved with Grandma's Kids
.
Family Friends
Family Friends connects older adult volunteers who have experience, wisdom and time to share with children and families who might be feeling overwhelmed and isolated. Volunteers are recruited from the neighborhoods in which families live, and are carefully matched with compatible families, screened and trained. 
University Community Collaborative
Housed in the College of Liberal Arts, the University Community Collaborative engages approximately 130 youth per year through programming designed to foster leadership, confidence and self-esteem.
Support the collaborative
.