Study finds opioid prescriptions down at Temple University Hospital
The implementation of a voluntary prescribing guideline aims to reduce addiction to and overdose from addictive painkillers.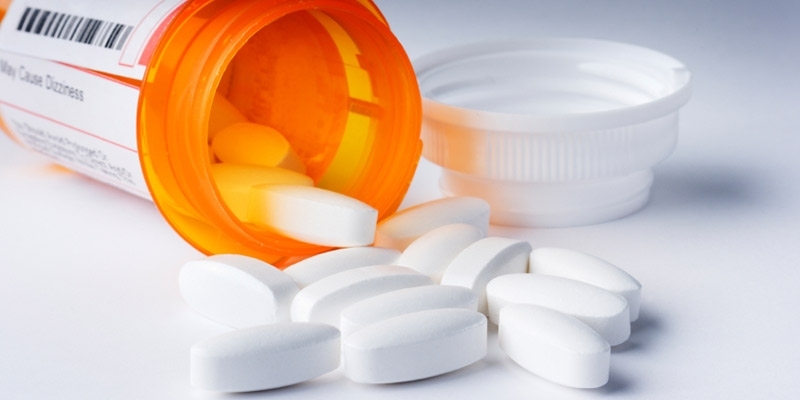 Prescription drug abuse has become a public health crisis in the U.S., and Temple University Hospital has made strides in confronting this critical situation. 
According to the Centers for Disease Control and Prevention, the U.S. death rate from prescription drug overdose now exceeds the combined rate of deaths from heroin and cocaine. In an effort to curb the rise in overdose and abuse of opioids—powerful painkillers which include Oxycontin, Percocet and Vicodin—Temple University Hospital implemented a voluntary guideline for emergency department physicians prescribing those medications. 
A new study published in The Journal of Emergency Medicine shows that the guideline, which took effect in January 2013, has had both an immediate and sustained impact in reducing the rate at which opioids are prescribed for patients seeking treatment for minor conditions.
The study reviewed more than 13,000 records of adult visits to Temple University Hospital's Department of Emergency Medicine between January 2012 and January 2014 for back, dental, neck or unspecified chronic pain, and analyzed the proportion of patients prescribed opioids before and after the guideline. 
The U.S. death rate from prescription drug overdose now exceeds the combined rate of deaths from heroin and cocaine.
-- Centers for Disease Control and Prevention
Prior to the implementation of the guideline, 57.2 percent of patients with minor pain received prescriptions for opioids. Immediately after its introduction, the rate fell to 29.8 percent. The study found the decreased rates were sustained and leveled out at 33.8 percent 12 to 18 months later. 
In addition to the patient records, the study surveyed the physicians in the hospital's Emergency Department to gauge their reaction to the guideline. All 31 doctors surveyed—100 percent—supported the adoption of the guideline. Additionally, 97 percent felt the guideline made it easier to have discussions with patients when opioids were not prescribed, and nearly three-quarters of respondents reported encountering less hostility from patients since the guideline's adoption.
Assistant Professor of Clinical Emergency Medicine Daniel del Portal, lead author of the study, said the support among physicians demonstrates how much the guidance was needed and how easy it was to adopt. 
"Emergency physicians and other acute care providers can use various tools to promote the rational prescribing of dangerous opioid medications," he said. "An easily implemented guideline empowers physicians and protects patients from the well-documented dangers of opioid misuse."
"It's not about not treating people's pain," said del Portal. "It's about treating the pain with the safest and most effective tools." 

Related stories: