Temple brings 'Urban Thinkscape' to Philadelphia
Engaging educational activities will be placed around the city in an effort to combat learning deserts.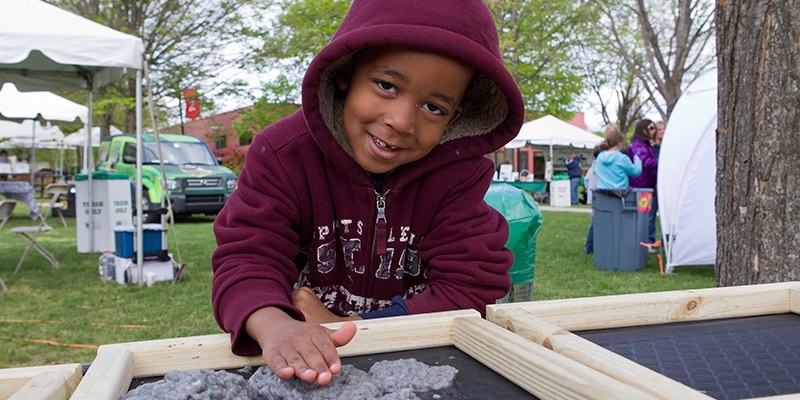 For many students, the end of the school day also marks the end of their participation in engaged learning. Since students spend only 20 percent of their waking hours in classrooms, how they spend the remaining 80 percent of their time can have a significant impact on their future.
Students from disadvantaged backgrounds are often not enrolled in afterschool enrichment programs, and instead spend their time outside of the classroom in what's called a 'learning desert'—time that lacks additional education. It's a phenomenon that a team from Temple is working to combat through the Urban Thinkscape initiative, which brings engaged learning activities to public spaces throughout the city.
In an essay published by Newsworks
, the team—Brenna Hassinger-Das, a postdoctoral fellow in the Department of Psychology; Kathryn Hirsh-Pasek, the Stanley and Debra Lefkowitz Faculty Fellow in the Department of Psychology and director of Temple's Infant Language Laboratory; and Jacob Schatz, a lab coordinator in the Infant and Child Lab on Temple's Ambler Campus—notes the importance of increasing caregiver-child engagement through the installations in public spaces to maximize children's educational potential.
The program, which is funded by the
William Penn Foundation
, will bring children's museum-quality learning activities right into the streets where people wait for the bus or hang out after school. According to the group, these activities will be a fun and engaging way to introduce math and literacy content that gets both caregivers and children actively involved in the learning process.
Related stories: