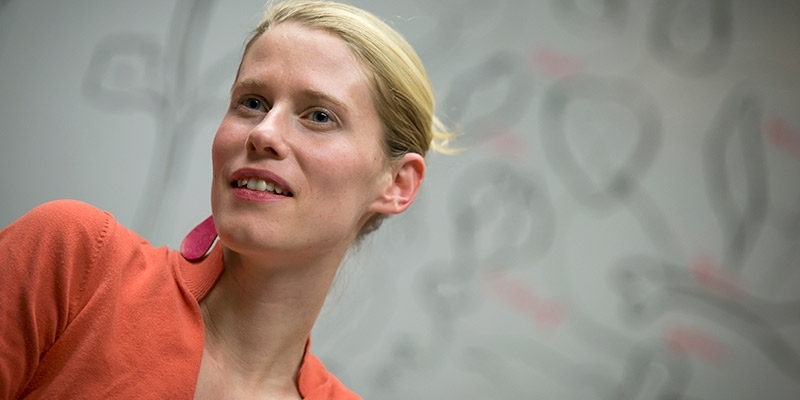 When you get one, your career is set.
The National Science Foundation's Faculty Early Career Development grants provide young researchers with funding at a time in their careers when it's tough to compete with more seasoned investigators.
From 2005 to 2014, nine Temple faculty earned NSF Career grants. But in the past year alone, six Temple faculty were awarded the prestigious honor. 
Why stop there?
Vice President of Research Administration Michele Masucci and her staff sought out two of the awardees, Allison Hayes-Conroy, assistant professor of geography and urban studies, and Tonia Hsieh, assistant professor of biology, and asked them if they'd also consider applying for a National Research Foundation trainee (NRT) grant.
 
Temple was shut out of the NRT grant's predecessor, the IGERT grant (Integrative Graduate Education and Research Traineeship Program), Masucci explained. "We tried, but could never show the interdisciplinary collaboration it required."
 
"We're leading, not following, thanks to a new generation of Temple scholars who are elevating Temple to new heights."
-- Vice President of Research Administration Michele Masucci
Hayes-Conroy and Hsieh embraced Masucci's challenge and partnered with Sudhir Kumar, director of Institute for Genomics and Evolutionary Medicine, to propose a study of new science education methods. Other team members are Carol Brandt, associate professor of teaching and learning; Ananias Escalante, professor of biology; Kevin Henry and Hamil Pearsall, assistant professors of geography and urban studies; and Rob Kulathinal, assistant professor of biology. 
It was the interdisciplinary juice Temple needed to break through and win an NRT grant—and it was awarded in the first round.
The team will explore a novel model for graduate education that centers on the body as a link between the social and life sciences, including geography and genomics. Part of the grant involves graduate students collaborating on an interactive exhibit with the Franklin Institute.
Masucci said that the NRT grant is a new milestone for Temple. "If we get one, we're being seen as an innovator in the subject matter being studied."
She added, "We're leading, not following, thanks to a new generation of Temple scholars who are elevating Temple to new heights."

Related stories: