Temple trustees approve funding for initial designs, studies of on-campus football stadium and retail project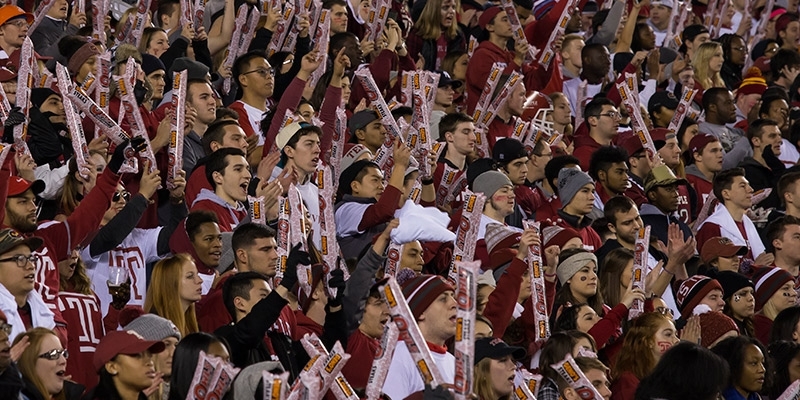 Temple University's Board of Trustees voted Monday, Feb. 8, to authorize the development of preliminary designs, usage options and environmental impact studies for a multipurpose retail and football stadium project on the northwest corner of Main Campus. Read the full resolution on the multipurpose retail and football stadium project. 
The retail and stadium complex is envisioned for a site bounded by Broad Street to the east, Norris Street to the north, 16th Street to the west and Montgomery Avenue to the south. The parcel is within Temple's existing footprint; no new property would need to be acquired.
The development of this area would also include a student recreation building and a significant presence for retail. The Amos Recreation Center on North 16th Street would remain. The teams that currently play on Geasey Field will be relocated to the Olympic sports complex under development on the former William Penn High School property south of campus in the Yorktown neighborhood. Football will not be played on that site.
"From our academic reputation and admissions to fundraising and research investment, Temple is an institution on the move," said President Neil D. Theobald. "Having our own stadium will help showcase our vibrant campus as we celebrate Temple's accomplishments on and off the field.
"At the same time, the retail components we envision for this property will contribute to North Philadelphia's growing economy and the renaissance along North Broad Street," he continued. "We will continue to work together with local residents and city leaders on this opportunity."
The board's resolution establishes a number of specifications to be met as the project moves forward, including that:
Temple spend no more than $1 million to pursue initial designs and studies to determine how the site can best be used for the complex.
the university collaborate with community members and government officials to address local residents' concerns, such as parking, trash and noise.
the total budget for the football stadium not exceed $130 million.
the overall financing plan for the project have a $50 million fundraising goal.
cost reductions and revenue enhancements from a stadium result in net savings of about $3 million annually through 2024, compared to the most recent lease extension terms proposed to use Lincoln Financial Field, where the Owls currently play football.
the proposed stadium have a capacity of approximately 35,000 seats—about half the size of Lincoln Financial Field.
all capital expenditures, financing and naming opportunities related to the project move through ordinary board approval processes.
Funds for the project will come from private donations and bonds, the latter supported by money that would otherwise be paid to rent Lincoln Financial Field. Student tuition will not be used.
Bringing football to campus would create a new experience for Temple students—15,000 of whom live on or around campus—as well as alumni and fans. Instead of traditional parking lot tailgating, celebration zones on Main Campus would be modeled after similar on-campus celebration areas at other urban universities. In doing so, pregame activity would be concentrated on Main Campus, which is also easily accessible by regional rail and subway and bus lines.
"Our trustees have moved thoughtfully and cautiously during this process," the president said. "As we move forward, we will be sure to have a retail and athletic complex of benefit to our campus and community."

Related stories: 
Temple board of trustees passes resolution related to on-campus stadium
New stadium a natural step