The university's 24-hour giving challenge will be held Feb. 15.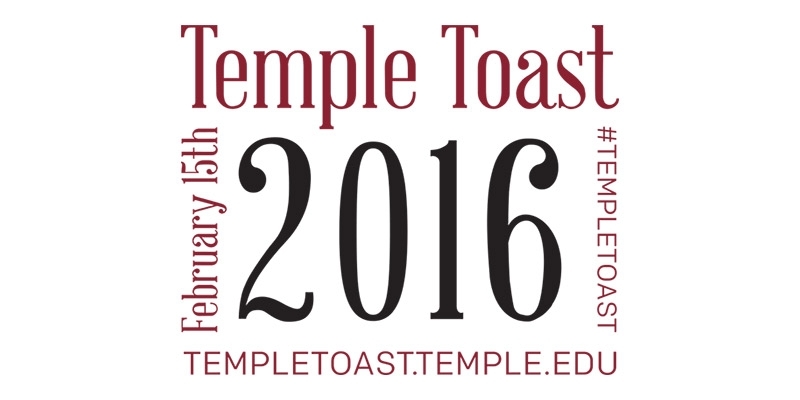 Imagine what's possible on a day when Temple's 300,000 alumni, 38,297 students and 8,060 faculty, researchers and staff come together for a common cause.  
That day is on the way: The second annual Temple Toast returns Monday, Feb. 15. The 24-hour giving challenge is a chance for the Temple community to carry forward the vision of Russell Conwell, the university's founder and first president.
Conwell's vision has grown from a modest night school in a church basement to a large, dynamic university. As Temple has grown and changed during its 132-year history, it has stayed true to its core mission of providing superior educational opportunities for academically talented and highly motivated students, regardless of their backgrounds or means. Temple Toast is a fitting day to pay tribute to that promise.
The first Temple Toast was held in 2015 and as usual, students, alumni, faculty and staff exceeded expectations. More than 1,200 donors raised $127,341, which benefitted every school, college and area universitywide. This year, the bar is set higher, with a goal of 1,500 donors raising $160,000.
Related stories:
Temple community "toasts" Russell Conwell
Temple Toast shatters goal