Exploring genetics in a new way
Temple professors are pioneering the use of cadaver DNA to advance genetics literacy in medical students.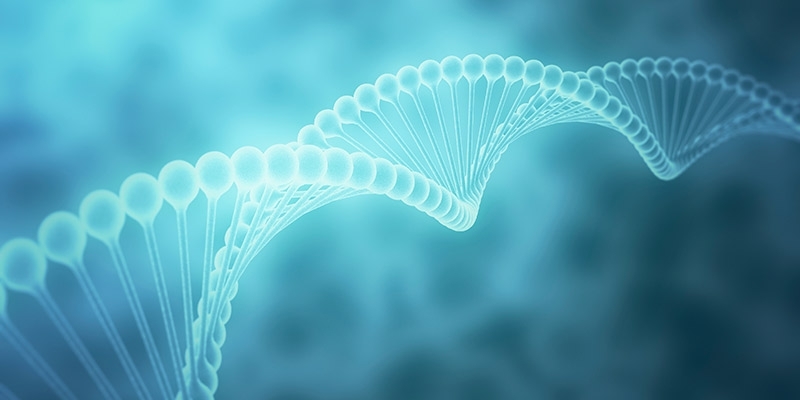 Faculty in the Lewis Katz School of Medicine at Temple University are leading the charge when it comes to innovative ways of teaching genetics to future doctors. A team of researchers—led by Glenn S. Gerhard, chair of the Department of Medical Genetics and Molecular Biochemistry, Joseph and Rebecca Goodfriend Endowed Chair in Genetics, and professor in the Department of Pathology and Laboratory Medicine—recently published a paper about using cadaver DNA to advance genetics curricula in Journal of the American Medical Association.
"Genetics education is an underlying theme that bridges areas of medical teaching," Gerhard said. "But many institutions are struggling to improve genetic literacy in their medical programs."
In an effort to buck that trend, the team explored ways to integrate cutting edge, modern genetics into curricula in ways that are not only unique, but clinically meaningful. They learned that some academic institutions have moved beyond books and standard genetics cases by having students examine their own DNA. Gerhard was concerned that this approach—which could result in a student gaining in-depth knowledge of their own risk of disease—would cause anxiety among students.
It was then that he thought about using cadaver DNA, as it would remove the personal aspect of DNA for his students. But cadaver DNA is highly fragile and difficult to isolate—chemicals used for embalming, along with the storage of bodies for long periods of time, jeopardize the structural integrity of genetic material. It was several months before Gerhard's team was able to successfully isolate intact DNA from cadaver tissues.
With their isolation protocols in place, the team was able to pilot the approach during the fall 2015 semester. First-year medical students isolated cadaver DNA during the course of their dissection studies and then submitted samples to Gerhard's laboratory for sequencing.
The use of new cadavers each year will allow medical students and their professors to encounter different genetic variants, leading to new opportunities in teaching and research.
"The element of reality—real patients with real diseases—is dynamic," said Gerhard. "The cadavers are different every year."