Phylicia Rosario has dedicated a decade to helping the Temple community.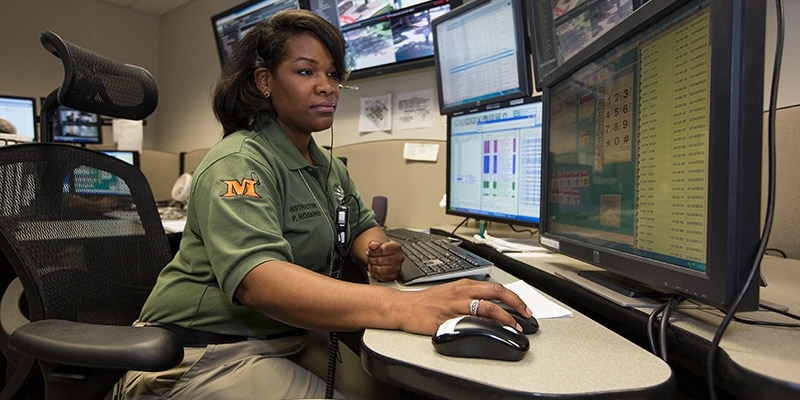 For 10 years, Phylicia Rosario has been a model employee in Campus Safety Services. It's not the path she expected her career to take. She enjoyed styling hair and thought she might run a salon, but an encounter with Charlie Scanzello, a Temple police officer, changed her plans.
Rosario, who grew up nearby in the Norris Apartments, had secured a job working at the busy 7-Eleven on Temple's Main Campus. She knew first impressions were important, so she made an effort to make her customers feel welcomed and valued. Scanzello, who was on the receiving end of her impeccable customer service, recognized her potential and thought she would make an excellent addition to Temple's staff.
He encouraged her to apply for a security guard position. She did, and she was hired. In a recent profile in The Philadelphia Daily News, Rosario said, "When I first started, I was so intimidated."
The intimidation didn't last. Ten years later, she's become a leader in the fast-paced communications center for Campus Safety Services. She was the first employee to earn the master-level dispatcher status, and has five additional professional credentials.
Rosario likes the work because each day brings something new. She's answered calls from suicidal students and frustrated neighborhood residents, and handles each with poise and professionalism.
"I've come a long way since the 7-Eleven," Rosario said. "I found a calling."