Work study: Five things to know
Work study provides money to assist eligible students as they earn their degrees and gain work experience.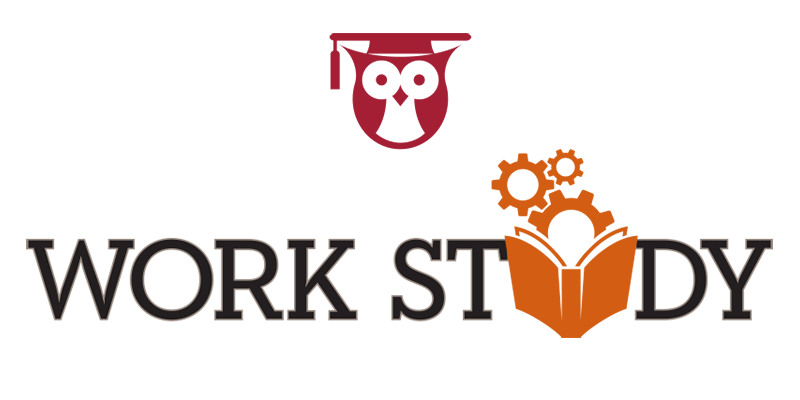 When you're getting paid to do something, you're working. When you're attending college, you're (mostly) studying. When you're juggling both, well, sometimes we call that work study.
Work study is one of the forms of financial aid for which you might be eligible after filing your FAFSA. Here are five things to know about the need-based job program:
It starts with FAFSA.
No, we didn't set out to sound like a weekly public service announcement for the financial aid application, but eligibility for work study, much like federal loans and grants, depends on the form's completion. This program, which is mostly federally funded and allows students to work no more than 20 hours per week, will be included in financial aid award letters for those who qualify. It will include a maximum earnings amount for the academic year.
 
It's a job, so treat it as such.
Getting the words "work study" slapped on your aid package is the easy part. And while many campus jobs are designated for eligible students, it's on you to find the job. Think of it like a standard job search, recommends Student Financial Services Associate Director Emilie Van Trieste, CLA '05, EDU '13.

"At Temple, it's really on the student to apply for a job that aligns with their interests and to follow up," Van Trieste said, who suggests submitting a résumé even when it isn't required.

Work-study jobs are available both on and off campus. Find on-campus jobs by using Temple's student employment website and off-campus listings at the SFS work study job bank.
 
It's an opportunity to gain experience and connections.
"We make it such that the student is free to pursue whatever kind of job they'd like," SFS Director Craig Fennell said. That includes on-campus jobs such as peer counselors and school ambassadors and off-campus gigs such as tutors and community service interns.

Consider work study a way to get acquainted with a field of interest—whether it's one you're already pursuing or one you've wondered about—and network.

"When a student's working on campus or off campus, they're making connections they otherwise wouldn't have," said Fennell.

Some studies have shown that students who work part-time perform better academically (just be sure the "work" part doesn't get in the way of the "study" part).
 
It won't be used against you.
Work study income won't be counted against students when they file the FAFSA for the following year and financial aid eligibility is determined. A regular job's income would be factored into their estimated contribution, Fennell said, though the amount of income earned in part-time work outside of work study often doesn't have a great impact on eligibility.
 
It puts money in your pocket, so spend it wisely.
Work study is the only program that'll direct money right into your bank account. Use the money to pay for books or offset other college-related costs, our experts advise. Pay off loan interest. Stash it away for that study abroad semester. In other words, you might use the money you earn to begin to master the art of smart college budgeting. The what budgeting? More on that next week.
Related stories:
Loan literacy: Six tips to borrow wisely
Scholarships: Fantastic bucks and where to find them
Grants: Where they come from and how they help
Five things to know about the FAFSA
Owl about the money: A guide to being financially savvy in college