Owls win regular-season conference title
The Owls enter the American Athletic Conference tournament as the No. 1 seed.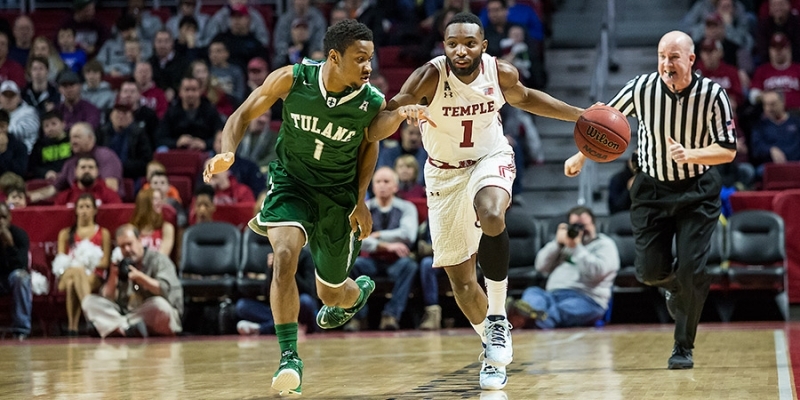 The Temple men's basketball team ended the season with a win against Tulane on Sunday, March 6 and secured the American Athletic Conference regular-season title. The Owls beat the Green Wave 64–56 and enter post-season play with a 20–10 overall record.
This is the 36th 20-win season for Temple—the fifth winningest program at the NCAA Division I level—and the eighth in Head Coach Fran Dunphy's 10-year tenure. The regular season conference title is the first in the program's three seasons in the American and the 11th regular season title for the program since the 1982–1983 season.
The team now heads to Orlando for the American Men's Basketball Championship. As the No. 1 seed, the Owls earned a bye into the quarterfinals. They will take the court at noon on Friday, March 11 to face the winner of Thursday's first-round East Carolina vs. USF game. The winner of the championship will gain an automatic bid into the NCAA Tournament.
Tickets can be purchased on owlstix.com. Fans can watch Temple play on Friday on ESPN2.
Related stories:
American Athletic Conference announces 2016 men's basketball tournament bracket
Women's basketball scores 800th win
Temple men's basketball plans to score against hunger