Temple wins It's On Us video contest
The university's Student-Athlete Advisory Committee receives national recognition for a  winning video submission.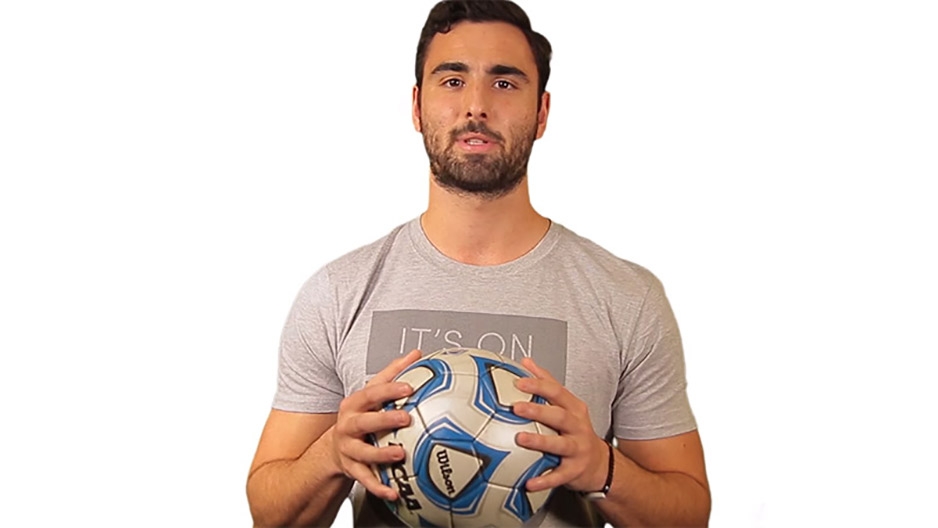 Temple University's Student-Athlete Advisory Committee has been named the winner of this year's NCAA Division I Student-Athlete Advisory Committee It's On Us video contest, which raises awareness about campus sexual assaults and prevention. Temple's video will debut this weekend before the NCAA men's and women's Final Four semifinal basketball games on arena big screens in Houston and Indianapolis, respectively.  
It's On Us asks everyone—men and women across the U.S.—to make a personal commitment to step off the sidelines and be part of the solution to campus sexual assault. The campaign was launched through a partnership between the NCAA and the White House to bring increased attention to what is occurring in college and university campus communities. In an effort to further raise awareness, the Division I committee each year invites its campus chapters across the country to create videos promoting awareness and prevention of sexual assaults on campus in support of the campaign.
In addition to having its video shown April 2 at NRG Stadium in Houston and April 3 at Bankers Life Fieldhouse in Indianapolis, Temple's group will receive $5,000 to be used for additional sexual assault prevention efforts on campus. The video debuts as the U.S. recognizes Sexual Assault Awareness Month throughout April.
"We want to extend our congratulations to Temple University for winning this year's It's On Us video contest, hosted by the NCAA in its partnership with the White House," said Cody McDavis, a student-athlete at the University of Northern Colorado and chair of the Division I SAAC video contest.
The Division I Student-Athlete Advisory Committee represents student-athletes in the NCAA. Members of the committee provide viewpoints on potential NCAA legislation, maintain seats on committees within the NCAA governance structure and participate in community partnerships.
Related stories:
Student leaders visit White House to discuss preventing sexual assault
New advisor focuses on diversity, equity and Title IX
Alumna empowers women to live without fear