Two prestigious alumni to receive honorary degrees at 2016 Commencement
Former Ambassador Mari Aponte and Trustee Phillip C. Richards will be recognized for their leadership and contributions to society.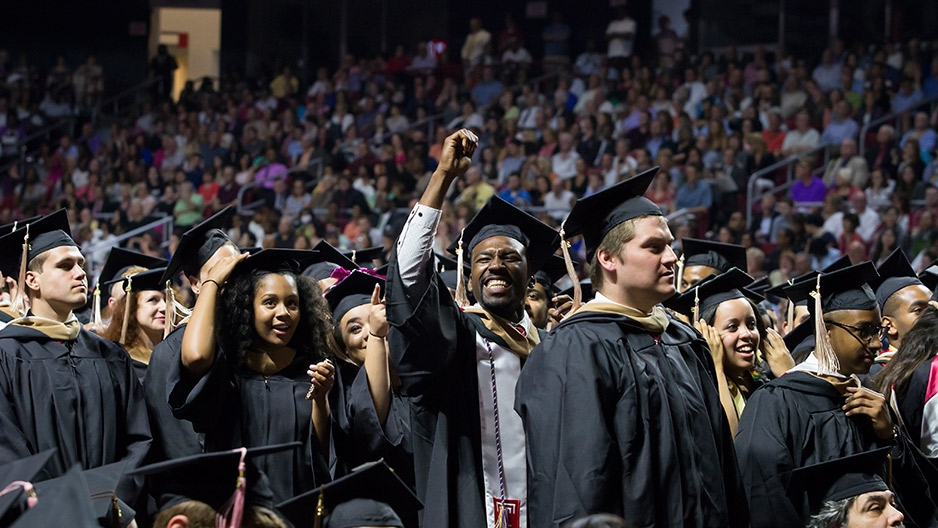 Two alumni who have achieved extraordinary success will be honored during Temple University's 129th Commencement ceremony on Friday, May 6.
Mari Carmen Aponte, LAW '75, and Phillip C. Richards, FOX '62, will receive honorary degrees for their notable careers and the significant impact they have had on many lives.
At each Commencement, Temple confers honorary degrees to individuals who exemplify the highest degree of artistic, humanitarian or professional success.
"It is with great pride that we celebrate the achievements of these distinguished leaders with this honor," said Temple University President Neil D. Theobald. "As Temple alumni with drive, passion and a commitment to improve humanity, they represent the kind of role models that our graduating students should aspire to emulate."
Aponte, the first Puerto Rican woman to be appointed a U.S. ambassador, will receive the doctor of humane letters honorary degree. Currently a senior advisor in the U.S. Department of State's Bureau of Western Hemisphere Affairs, Aponte has a long history of advocating for women and minorities through her positions in Washington. After graduating from the Beasley School of Law in 1975, Aponte became the first Latina lawyer in Pennsylvania and later accepted a position as a White House Fellow in 1979. For decades she has held influential positions in which she represented the Hispanic community, including U.S. Ambassador to El Salvador from 2012–2016. Aponte has also served as the executive director of the Puerto Rican Federal Affairs Administration and on the board of directors for the National Council of La Raza and the Puerto Rican Legal Defense and Education Fund.
Richards, executive chairman and founder of the Minneapolis-based North Star Resource Group, will deliver the Commencement address and receive an honorary doctor of humane letters. He acquired North Star in 1969 and grew it from a one-office company to a $55 million firm with 44 offices in 22 states. He is also the author three books, including "The Sky is Not the Limit: Discovering the True North for your Life's Path." Richards—who as an undergraduate served as student body president and captain of the wrestling team—was elected as a Temple trustee in 2009. He serves on many committees, including alumni relations and development, athletics and budget and finance. Richards holds a strong belief in the power of philanthropy and he and his firm have donated more than $2 million to many charitable organizations and institutions, including Temple.
See the complete list of Temple University's honorary degree recipients.
—Hedy Taub Baker