Four Temple alumni and graduate students receive grants to pursue educational interests abroad during the 2016–2017 academic year.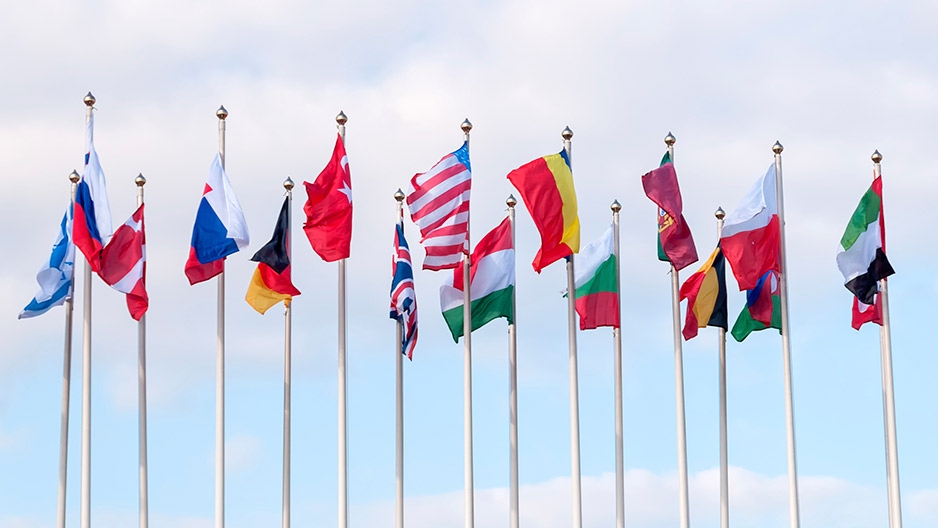 Four Temple alumni and doctoral candidates have won Fulbright U.S. Student Program grants for the 2016–2017 academic year. The grants enable students to pursue an individually designed research project or English Teaching Assistant Programs abroad.
The competitive and prestigious grants are awarded to graduating seniors, graduate students, young professionals and artists in the U.S. and are designed to increase mutual understanding between U.S. citizens and the people of other countries. The Fulbright Program provides participants—chosen for their academic merit and leadership potential—with opportunities to study, teach and conduct research, exchange ideas and contribute to finding solutions to shared international concerns.
"This year's cohort of deserving Fulbright student winners is quite impressive and I applaud their significant accomplishments and determination to make the world a better place," said Provost Hai-Lung Dai. "The awards demonstrate Temple students' abilities to stand out for their academic merit and leadership. They also shine a light on our growing international presence and the many opportunities our students have to learn and live in other countries."
The program currently awards approximately 1,900 grants annually in all disciplines and operates in more than 140 countries worldwide. Fulbright U.S. student alumni have become ambassadors, artists, heads of corporations, journalists, judges, members of Congress, professors, teachers and university presidents. Bose Corp. founder Amar Bose, opera singer Renee Fleming, composer Philip Glass, actor John Lithgow and economist Joseph Stiglitz are among notable former grantees.
Joining that group are the four awardees selected from Temple.
This year's winners are
Eryn Snyder Berger, CLA '15
Berger earned her master's degree and is currently working toward her PhD in anthropology at Temple. She will travel to Argentina to conduct research on state-funded media projects intended to empower Argentinian youth of African descent and promote African heritage. Berger plans to incorporate her findings into her dissertation on Afro-descendant youth and the impact of media.
Nicholas Gareca, CLA '16
Gareca, who earned bachelor's degrees in English and Spanish, will travel to Taitung, Taiwan, to teach English to school-aged children. Gareca plans to use his experience as a writing and conversational English tutor in the Writing Center to help Taiwanese children learn the language. He previously studied at Xiamen University in China through the Temple Exchange Program. While in Taiwan, Gareca hopes to collaborate with local writers and musicians and organize a multilingual performance collective.
Julie Seidman, SMC '15
Seidman earned a bachelor's degree in communication studies and studied Russian at Temple. She was selected for a teaching assistantship at a university in Ukraine, where she will help students in English conversation, reading, vocabulary and writing courses. Seidman won a Critical Language Scholarship from the U.S. Department of State in 2014, which allowed her to spend two months in Kazan, Russia, studying that country's language.
David Paulson, CLA '15
Paulson earned a master's degree in anthropology and is working toward his PhD in that subject at Temple. He will travel to Vietnam to research the developmental experiences of minority Cham children, whose language is in danger of extinction. Paulson will offer English-language classes for members of the Cham community and the staff of the UNESCO Center in Phan Rang, Vietnam.
Learn more about applying for a 2017-2018 Fulbright Award.
—Hedy Taub Baker