Temple names Cindy Leavitt as vice president for computer services and chief information officer
Leavitt held senior information systems positions at the University of Michigan for the past 14 years.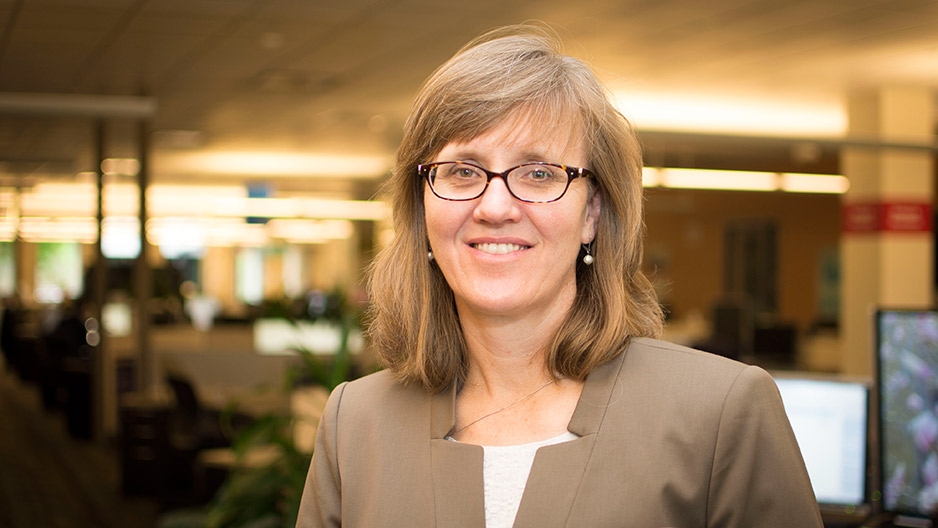 Temple President Neil D. Theobald on Thursday announced the selection of Cindy Leavitt as the university's vice president for computer services and chief information officer, effective August 1. The appointment is subject to the approval of the university's Board of Trustees.
Leavitt joins Temple from the University of Michigan, where she held senior information systems positions for the past 14 years.
"The world of information exchange and security has a vital role at Temple, which places a high value on quality education and research," Theobald said. "Cindy Leavitt has the background and experience from working at a large, nationally-respected public research university and appreciates the critical role her division will play in Temple's future."
Most recently, Leavitt was deputy CIO at Michigan's medical school for five years. She also held the position of deputy CIO of information technology and services at Michigan. In that role, she worked closely with the university's 19 schools and colleges, and administrative units, to develop and deliver innovative and critical computing resources across the university.
One of her greatest contributions has been implementing innovative workspaces that facilitate collaboration, creative solutions and flexibility, the president noted.
In her role at Temple, Leavitt will be responsible for planning and implementing technology initiatives. She will oversee key IT units including academic computing, applications, the Computer Recycling Center, help desk, infrastructure, the TECH Center, telecommunications, universitywide end-user support services and web communications. The position is part of the Office of the Provost's portfolio.
"It's imperative that IT supports both academic and administrative functions, and delivers highly responsive and customer-focused service to our faculty, staff and students," said Provost Hai-Lung Dai.
"Cindy brings strong partnership skills and a collaborative service-oriented approach necessary to lead a large and complex IT organization like ours. She has the experience and vision to continue elevating Computer Services as a national leader,"  he said.
Leavitt is excited to join Temple.
"Everyone I met is so passionate about the university's mission of access, affordability and excellence," Leavitt said. "I loved the energy and enthusiasm all around campus. I am looking forward to helping IT thrive and delivering outstanding services throughout the university."
Leavitt earned an MBA from the University of Michigan and a BS degree in statistics/business from Brigham Young University.
She is replacing Barbara Dolhansky, CLA '06, who has served as interim vice president for Computer Services and CIO for the past 14 months. Dolhansky is retiring from Temple after 25 years of exceptional service. She, and her predecessor Tim O'Rourke, STHM '74, FOX '79, were exemplary leaders whose strategy and direction earned our computer services organization national recognition, said the provost.