Medical suite opens at Kornberg School of Dentistry
The integrated approach to dental and medical care allows for more effective treatment of patients.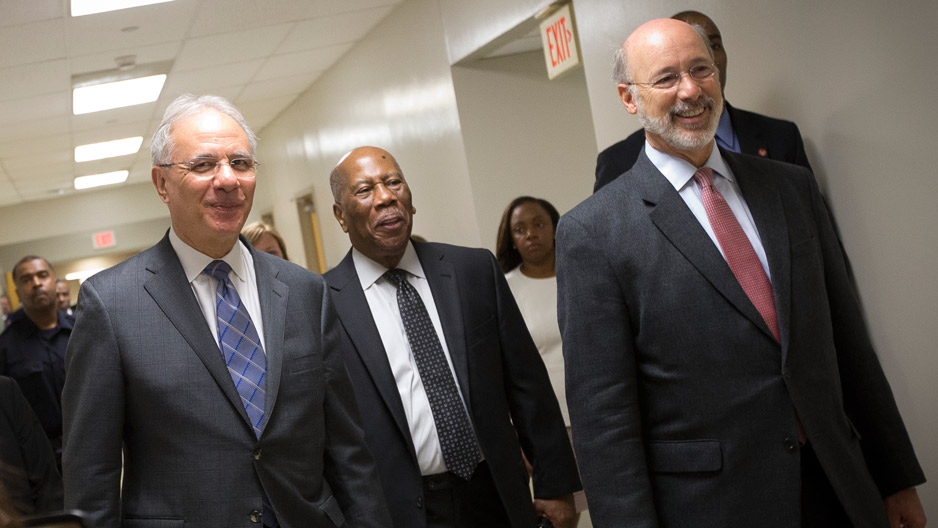 Imagine needing dental work, but being unable to promptly receive treatment due to an underlying and untreated medical condition.
This scenario is encountered all too frequently by patients of Temple University's Kornberg School of Dentistry. Dental and health problems are often interconnected. For example, a patient with gum disease is more likely to also suffer from heart disease.
"The patients we see in the clinic frequently have complex medical needs," said Amid Ismail, dean of the Kornberg School of Dentistry. "Too often, we were unable to immediately provide the dental care they needed because of underlying medical issues. To be a true healthcare home, we must be able to offer patients integrated, comprehensive treatment."
To that end, Temple forged a partnership with Greater Philadelphia Health Action, Inc. (GPHA), to create the GPHA, Inc. Medical Suite at Temple University Kornberg School of Dentistry.
"It is a transformative and unique partnership that will increase the level of care we are able to provide patients, and will also give our students valuable experiences and perspectives on integrated care delivery," said Ismail.
A grand opening
At the recent ribbon cutting ceremony for the medical suite, GPHA CEO and Executive Director Ronald Heigler said to his knowledge, this is the first fully qualified health center in the country to partner with a major dental institution to provide medical care integrated with dental partners.
The GPHA, Inc., Medical Suite at Temple University Kornberg School of Dentistry will offer a full array of health services, including chronic disease management, immunizations, physicals, preventive care and sick visits.
In addition to being screened and treated for medical conditions, patients who come to the clinic from the community will be assessed for dental needs and referred to the dental school to receive dental care. Likewise, dental patients will be referred to the center to be tested and evaluated for medical conditions.
The collaborative nature of the project was evident at the opening ceremony, which was attended by Sen. Shirley Kitchen, Rep. W. Curtis Thomas and Governor Tom Wolf. Wolf, who toured the facility with Heigler and Ismail, said the center is breaking down barriers to treat citizens more effectively.