Spanish certificate programs ranked No. 1 nationally
The Spanish and Portuguese department offers five specialized Spanish certificate programs.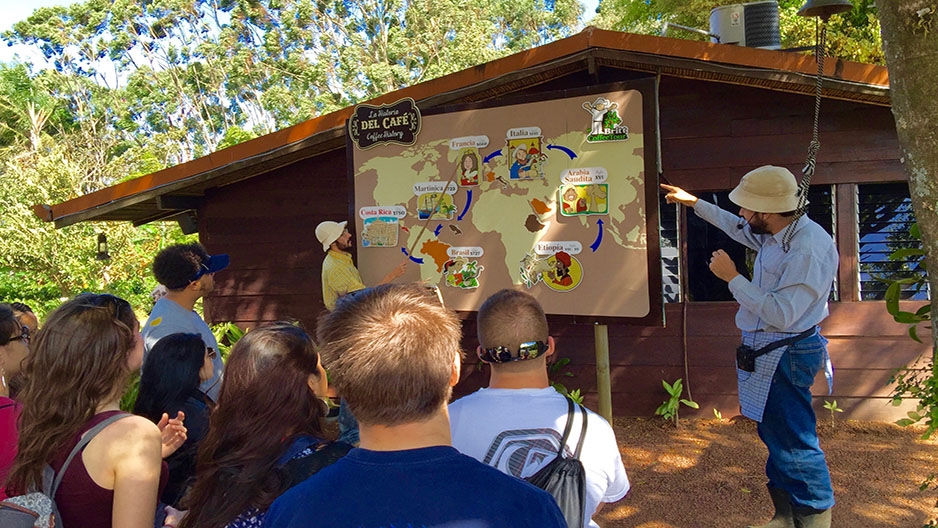 Traveling on a Costa Rican-bound plane, Hiram Aldarondo, CLA '91, chair of the Spanish and Portuguese department and director of the Latin American Studies Semester, explains to a group of 40 undergraduate students that when they arrive at the airport, a gathering of women will be waiting for them with welcome signs, smiles and full body hugs. Maybe even a kiss.
"Then I see the students making a tight face and being too scared to even hug their host mother back," said Aldarondo.
Fast-forward to the goodbye party three weeks later and Aldarondo sees a marked changed. 
"I have this student, he's a football player, crying because he's going to miss his Tica madre [Costa Rican mother]," said Aldarondo.
The once trepidatious students are participating in Temple's Latin American Studies Semester certificate. The wait-list worthy Spanish immersion program culminates with a three-week study abroad and service-learning trip to Costa Rica.
The personal connections and real-world experiences offered to students earned Temple's Spanish certificate programs the No. 1 ranking in the country from Foreign Language Colleges.
The program is genuinely unique—there is no other program like it in the country. And it's just one of five interdisciplinary certificate programs that are offered through Temple's Spanish and Portuguese Department.
In addition to the Latin American Studies Semester, the department offers specialization in Spanish, in multilingual business and government studies, in Spanish and Latin American studies for business and in Spanish and Latino studies for health and human services professions.
"It's a skill that's going to make a difference when you apply for a job," he said.
The diversity of the certificate programs attracts students from across the university.
Demand is high within the international business community for people with Spanish language skills. Aldarondo explained that 85 percent of the students enrolled in the business-focused certificates are from the Fox School of Business.
The need for bilingual healthcare workers is no less, especially at Temple University Hospital.
"Seven years ago I was the one to go up to Temple hospital to teach doctors and nurses basic and medical Spanish," said Aldarondo. "Today, we offer those courses on Main Campus and they're the first to fill up.
Julie Boyd, MUS '16, knew that Spanish would be useful when working in an inner-city environment. As a music therapy major, she couldn't fit a Spanish minor into her her packed schedule. Instead she pursued the certificate of specialization in Spanish and Latino studies for the health and human services professions.
"The department was very willing to work with me," said Boyd. "They made the program accessible and feasible. They worked with my schedule and I was able to take medical Spanish."
For Aldarondo, it's not about rankings—it's about giving people the opportunity to learn.
"It was a big surprise," said Aldarondo about the recognition. "In the end we were not that shocked because we know what we are doing is totally different."