Temple faculty on how to spend 36 hours in Philadelphia
From famed spots to under-the-radar local favorites, two Philadelphia enthusiasts give an inside look at their city.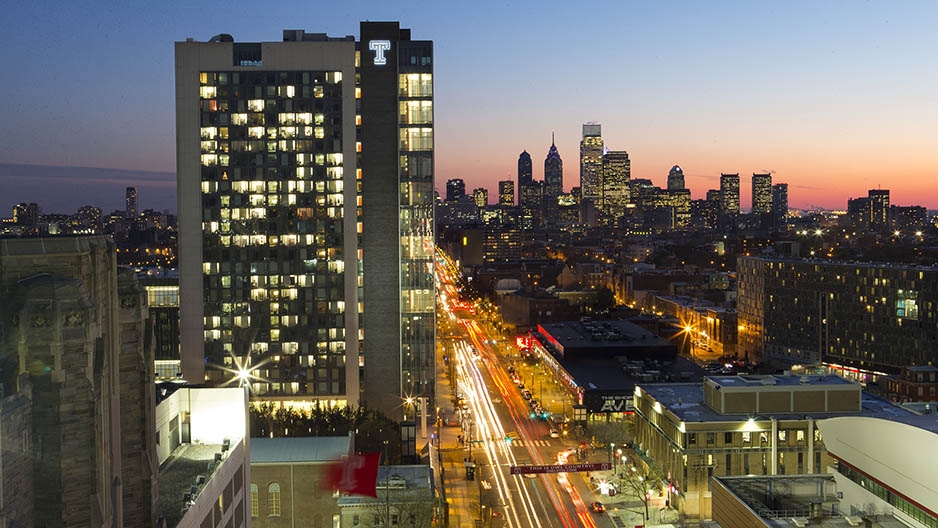 When it comes to playing host, Philadelphia rises to the occasion. On the heels of the historic papal visit of 2015, the city is once again in the national spotlight as it hosts the 2016 Democratic National Convention.
Convention delegates from around the country can find plenty of advice for making the most of their time in the City of Brotherly Love—including a recent column in The New York Times. For a local's take on what to do and see, School of Sport, Tourism and Hospitality Management faculty members Ira Rosen and Michael Sheridan, SMC '98, STHM '10, offer insider tips for an authentic Philadelphia experience. Their first tip? Start your weekend on Thursday.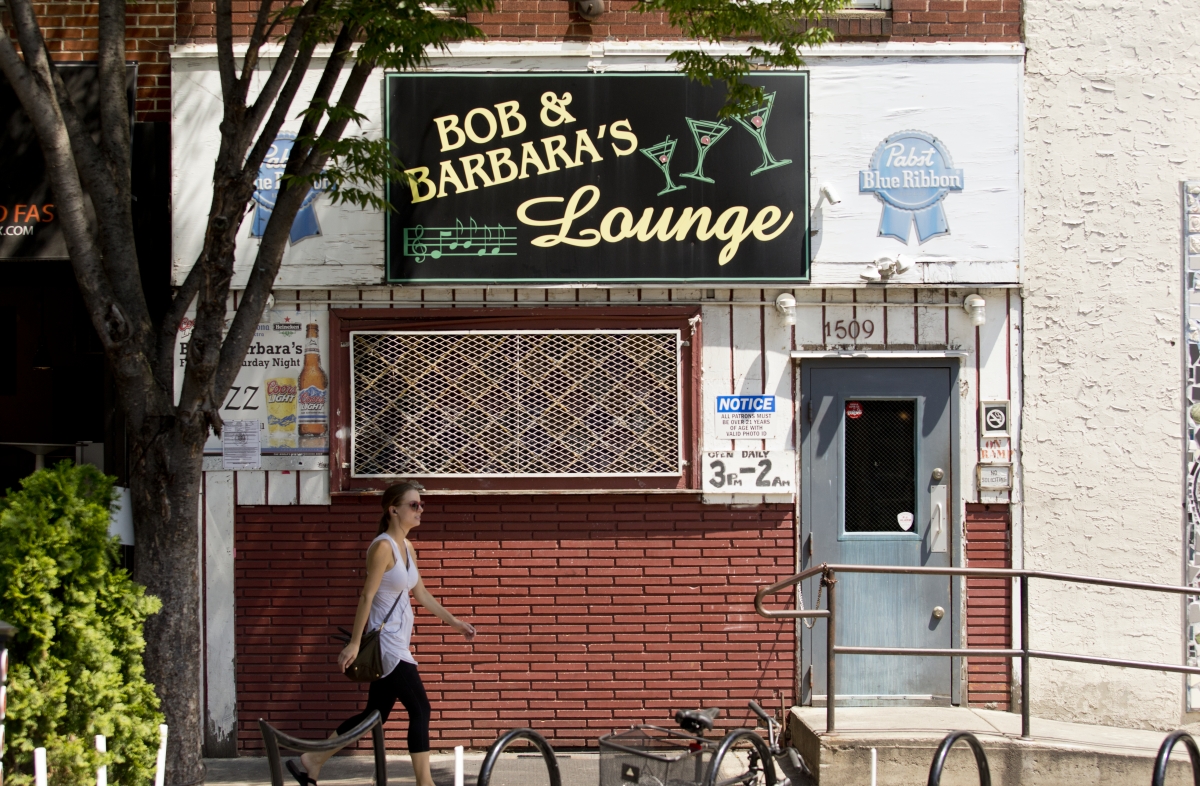 Photography by: Ryan Brandenberg
Bob and Barbara's is gritty, full of character and one of the city's best dive bars. 

Thursday
10 p.m.
"Most people's weekend starts on Friday," said Sheridan. "Life's too short to start so late." Kick off your weekend a day early at the Philadelphia institution, Bob and Barbara's on South Street. The quirky dive bar is home to Miss Lisa, the glamorous host of the legendary Thursday night drag show. "It's a bit much, and that's why I love it," said Sheridan. If it's not for the show, go for the famed citywide special: $3 for a can of Pabst Blue Ribbon and a shot of Jim Beam.
If you're visiting Philadelphia from out of town, Sheridan recommends a stay at the Loews Philadelphia Hotel.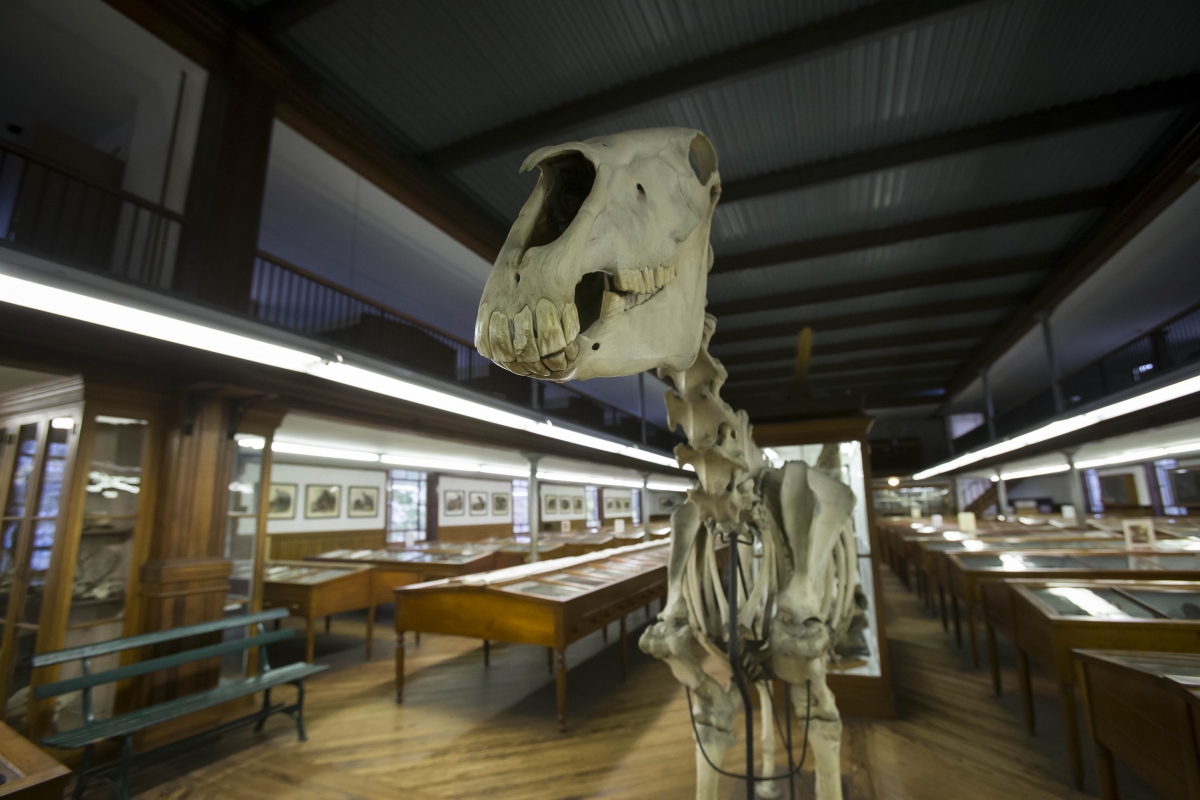 Photography by: Betsy Manning
The Wagner Free Institue is a rare museum steps away from Temple University's Main Campus. 

Friday
9 a.m.
Reading Terminal Market isn't a Philadelphia secret, but it's a must-go and for good reason. Rosen knows the ins and outs of a good experience. "Get there before all the tourists and conventioneers get there," he said. The dining options can be overwhelming, so Rosen recommends sticking with the Pennsylvania Dutch classic, the Dutch Eating Place. Pull up a seat outside along 12th Street and enjoy front row seats to the best people watching in the city.
Head back to the Loews Philadelphia Hotel for some architectural exploration—even if you're a Philadelphia local. The hotel is housed in the iconic PSFS building, the first skyscraper in the country. Wander around, check out the original Cartier clocks built into the walls on each floor and take a selfie with City Hall from the observation deck.
Noon
Head uptown to the funky Wagner Free Institute. Catapult yourself back in time at this rare Victorian museum and see the first American saber-toothed tiger through cabinets and glass dating back to the 1880s. Wagner's closest neighbor is Temple University, where you'll find the Charles L. Blockson Afro-American Collection. The collection is one of the nation's leading research facilities for the study of the history and culture of people of African descent.
Dive into endless artifacts, books, newspapers and photographs and discover the global black experience.
3 p.m.
Back in Center City, Rosen says to treat yourself to a heaping bowl of fresh guacamole at El Vez, before taking in South Street. "South Street may not still carry that swank of 'alternative' and 'punk' character," said Sheridan. "But, it still boasts the Magic Gardens." Peek into local artist Isaiah Zagar's mosaic wonderworld. You will start to notice his work tucked into the entire neighborhood. Make your way to Philly Aids Thrift, a volunteer-run mega thrift and vintage store that donates proceeds to local HIV/AIDS organizations.
7 p.m.
Pennsylvania's home to some tricky liquor laws, but that lends Philadelphia to boasting more than 200 restaurants across the city that allow you to BYOB. Sheridan's favorite is Giorgio on Pine, where the pasta is house-made and Giorgio himself walks around to make sure you're enjoying your meal.
9 p.m.
Philadelphia holds its beer gardens close to the heart, especially one that is 51 stories up. Rosen recommends SkyGarten, the city's highest beer garden. Indulge in German-style small bites and an array of drinks with the twinkling city below you.
Photography by: Ryan Brandenberg
The Italian Market stretches along 9th Street from Christian Street to Federal Street in South Philadelphia. 

Saturday
10 a.m.
Start your day in Rocky's backyard, the Italian Market. The delicacies at Sabrina's Cafe are known to draw a crowd. Call 30 minutes in advance to avoid the wait list and get your eat on faster. "Go straight for the stuffed french toast," said Sheridan. "Challah bread, stuffed with cream cheese and topped with bananas and vanilla syrup." After brunch, poke around 9th Street and take in the street vendors and artisan shops.
Alternatively, head to Fishtown, Sheridan's stomping grounds, for a no-frills, stick-to-your bones brunch at Kraftwork. "The real takeaway here is the buttermilk biscuits. I'm serious, take them with you. Fill your bag," said Sheridan. Whether or not you've got a long trip home, make a pit stop at Furfari's Soft Pretzels for some traditional Philadelphia carb-loading.
Noon
Stretch your legs and take in Philly one last time on the Schuylkill River Trail, voted the country's No. 1 Urban Trail in USA Today's 10 Best Reader's Choice Awards. Across the river you can spot the iconic 30th Street Station, filled with stunning Corinthian columns, chandeliers and towering windows. "Don't get too consumed by the awesomeness of your surroundings," said Sheridan. "You might miss your train."

Rosen's final recommendation is go home and take a well deserved nap.