Temple experts and leadership aid state in opioid epidemic
Researchers Kathleen Reeves and Ellen Unterwald emphasized the need for greater prevention methods and research investment to counter the national epidemic.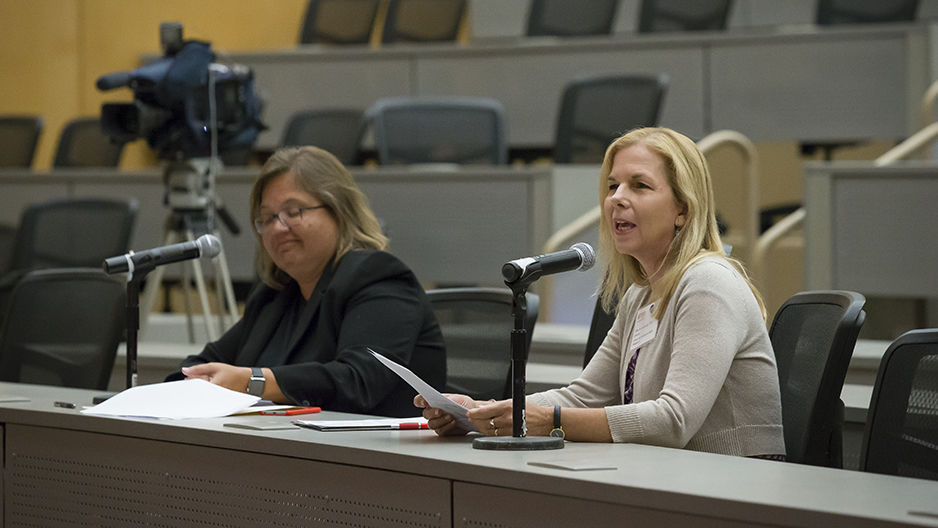 Speaking before a bipartisan delegation of Pennsylvania legislators, two researchers at Temple's Lewis Katz School of Medicine on Tuesday offered testimony on how best to address opioid abuse and addiction, widely considered an urgent public health crisis in the state, region and nation.

The researchers, Kathleen Reeves and Ellen Unterwald, outlined three steps to combat the epidemic during the hearing at the university's Health Sciences Center. Their suggested approach includes focusing prevention methods on patients most susceptible to becoming addicted; creating better access to treatment; and increasing research to better understand and treat addiction.

Temple University President Richard Englert in opening remarks applauded the legislators—members of state House and Senate policy committees—for their statewide tour to discuss the issue. The end goal is to draft legislative and policy recommendations to be considered this fall.

"No one wants to be addicted to opioids," said Reeves, senior associate dean for health equity, diversity and inclusion. "It is a disease and not a choice. And as with any disease, prevention more than anything else results in the best health outcomes and provides the largest reduction in costs."

Most prevention strategies have targeted general public education, Reeves added, but few resources have been devoted to educating patients just before they are exposed to opioids for medical needs, for example pain management after surgery. And there are certain experiences, such as adverse and traumatic experiences during childhood, that may indicate a patient is more susceptible to addiction, she said.

Opioids, including prescription drugs and heroin, killed more than 28,000 people in the U.S. in 2014, according to the Centers for Disease Control and Prevention.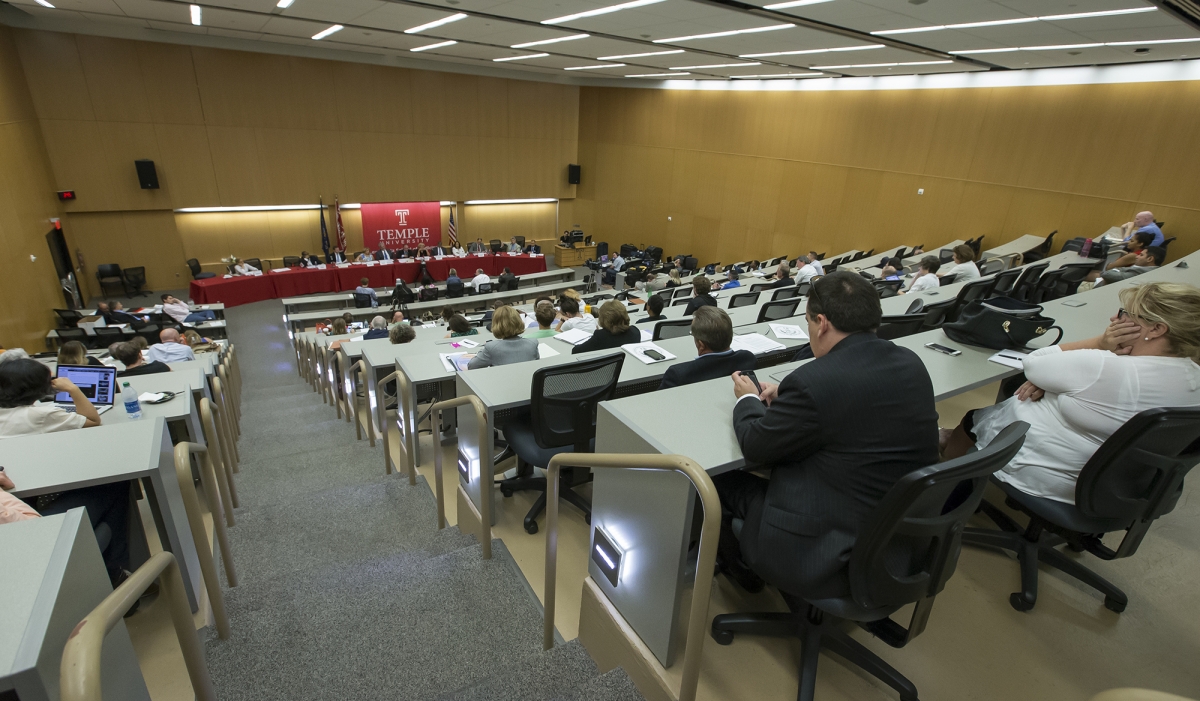 Photography by: Betsy Manning

Unterwald, professor of pharmacology and director of Temple's Center for Substance Abuse Research, emphasized the need for research to understand addiction and study ways to reduce reliance on opioids for pain treatment. She said financial support for such research is essential.

Some such investigations underway at Temple include evaluating the use of non-addictive drugs in lowering necessary opioid doses, Unterwald said. Other studies are eyeing new treatments to eliminate the need for opioid drugs altogether and evaluating changes in brain functions stemming from opioid use. 
"What can be achieved with the proper financial backing (of research) is exemplified by the amazing progress that has been made in the treatment of HIV infection and AIDS," Unterwald said. "Twenty years ago, an AIDS diagnosis was a death sentence. Through aggressive funding of HIV research by our government, extraordinary progress has been made...with hopes of a cure on the horizon. Addiction deserves the same attention and the same support."

Relevant studies at Temple include one examining the intersection of tobacco smoke and opiate use on patients infected with HIV and another that showed reduced rates at which opioids are prescribed at Temple University Hospital.

The hearing, the fifth of eight in legislators' statewide tour, follows Temple's recent designation as one of 20 Pennsylvania Centers of Excellence, which will act as coordinators of care and services for patients addicted to opioids. Temple—under the direction of Laura Goetzl, professor of obstetrics, gynecology and reproductive sciences—will specialize in assisting pregnant women addicted to opioids.
[Updated 2/21/17]